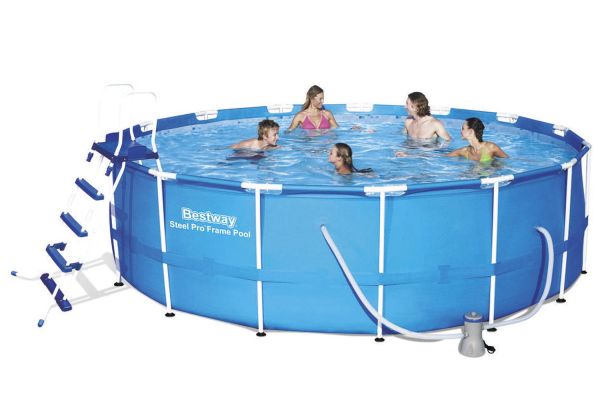 Lidl have released a statement after their 7,500 litre swimming pools were snapped up within hours of going on sale.
Yesterday, the public were not deterred from buying the pool, despite a nationwide hosepipe ban coming into effect today.
The 'Best Steel Pro Swimming Pool with Filter Pump' flew off the shelves in just mere hours, to the dismay of other customers hoping to purchase the pool.
The supermarket then issued a statement across their social media, addressing the disappointment but calling for respect towards their employees.
Whilst we apologise to customers who have been disappointed, we would ask customers to be respectful towards our employees who have no control over availability. (2/2)

— Lidl Ireland (@lidl_ireland) July 5, 2018
In light of the warmer weather Ireland is experiencing, the supermarket stated they didn't forecast such a large demand, as they prepare their products a year in advance.
Lidl apologised to those who hadn't be able to get their hands on the product but also called for the public to be "respectful" towards their staff.
They reiterated that their employees have nothing to do with how much stock is available in their stores.