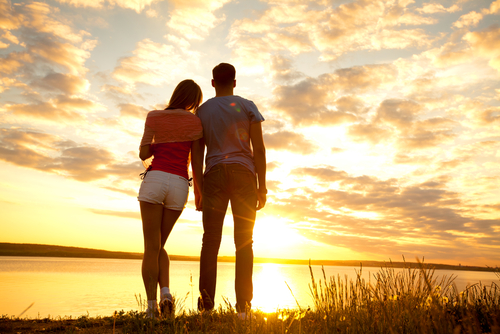 With kids to run after and a house to maintain, it is easy to push our relationship with our other half to the end of our priority list.
However, considering it is one of the biggest commitments you have made in your life, it is important you do things that ensure your relationship stays happy and healthy.
Tell them that you appreciate them, every day
A kiss or a cuddle can sometimes say more than words.
Cut the competition
You need to work as a team not against each other; stop trying to get one up on each other, especially when it concerns the kids.
Say thank you
Whether they have emptied the dishwasher, put the kids to bed or made dinner it is important you say thank you to them.
Be honest
Even if you have done something wrong, it is important that you are open and honest with each other. Harbouring guilty feelings or hiding something will negatively seep into your relationship.
Don't spend all your time with them
Trips out with friends or partaking in separate hobbies make you a well-rounded person and a more interesting partner. Time apart will make you appreciate them more.
Be nice
No matter how angry you might be shouting profundities in the heat of the moment is never a good thing. It will just make you come across as nasty and create cracks in your relationship.
Have fun together
Spend time together outside of the home and remember the person you fell in love with.
Spice things up in the bedroom
It can be easy to get into a rhythm with your sex life but you need to keep things fresh and exciting – don't just stick to the same bedroom antics time and time again!