Do you ever find yourself feeling drained and reaching for coffee or energy drinks throughout the day just to keep you awake? We've all been there, but feeling sluggish during work or being too exhausted to really enjoy your free time is no way to live your life.
Instead of needing multiple coffees during the day that give you the 'caffeine shakes' or spending so much money on unhealthy energy drinks, you should look at natural ways to boost your energy levels so you can go about your day without constantly wishing you were back in bed.
We've created a list of our top 5 tips for naturally boosting your energy levels that we think you'll find super helpful and you'll notice a real change in your energy. Check them out below:
Don't skip breakfast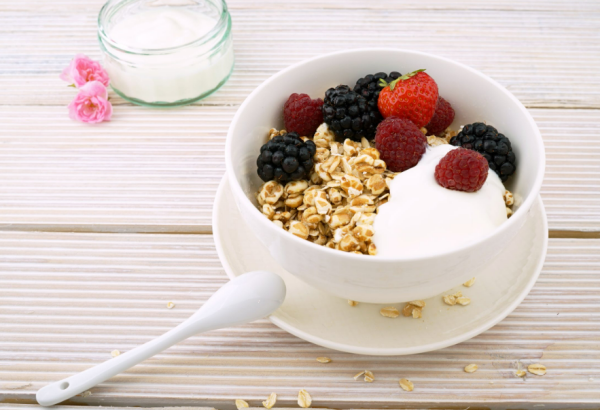 We've all heard 'breakfast is the most important meal of the day' but a lot of us choose to ignore this well-known phrase and that is a big mistake when it comes to keeping your energy levels up. When you're asleep your body is technically 'fasting' so without having a nutritious breakfast, you're continuing that fast into your day which in turn, makes you feel drained and lacking energy. Breakfast is meant to break your fast, so the next time you're thinking of heading out the door with no breakfast, consider the impact it has on your energy.
Get on your feet
We know that not everybody has access to or has the time to go to the gym, but making sure you move your body somehow throughout the day is a great way to keep you energy levels up and even a quick workout will give your energy levels a boost. Whether you walk to the park, take a dip in the sea or dance along to a zumba video on YouTube, find a way of working out that you enjoy so you get that boost to carry on with your day.
Don't forget your water
Staying hydrated is a sure-fire way to keep your energy levels up so you don't experience that tired, dehydrated feeling. Help yourself by always carrying a refillable water bottle with you so you can sip on water throughout the day. Starting your day with a glass of water before your breakfast is also a great way to tell your body that it's time to wake up and get moving.
Include Spatone® in your diet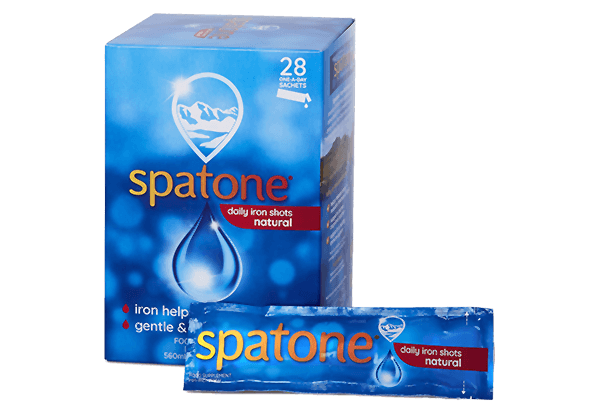 Eating enough of the right foods to give us the nutrients we need is not always easy and even if you do eat the right amount of nutrients, not all of them get absorbed. With iron, for example, it is assumed only 15% of iron from your diet gets absorbed! That's why Spatone® has created an iron-rich water that helps you to release natural-powered iron to help boost your energy. Your body needs iron to support your energy levels and cognitive function. The boost you get from Spatone® not only aids that physical energy, but also boosts your mental energy levels. A recent
survey
of women in Ireland, showed that 92% of respondents noticed a lift in energy levels after taking Spatone®, and 90% felt less tired or fatigued.
Spatone® will help to make you feel less tired, and helps you fight against brain-fog, so you can enjoy your day however you please. Spatone®, is iron-rich water from the mountains of Snowdonia, Wales, helps to support a healthy immune system too. It is easily absorbed and gentle on tummies, making it suitable for pregnant women as well as children from 2 years+. Find out more about Spatone®
here
.
Nap more
Making sure you get a good night's sleep is super important as it has such a big impact on your energy levels the next day. If you can't get a good night's rest, napping could be the best way to give yourself the boost you need. Taking a power nap can help to make you feel refreshed and ready to go with the rest of your day.
Brought to you by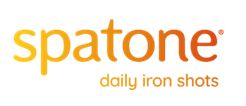 Spatone Iron Sachets' are available from pharmacies and health food stores nationwide. Also available from selected Tesco and Super Valu stores