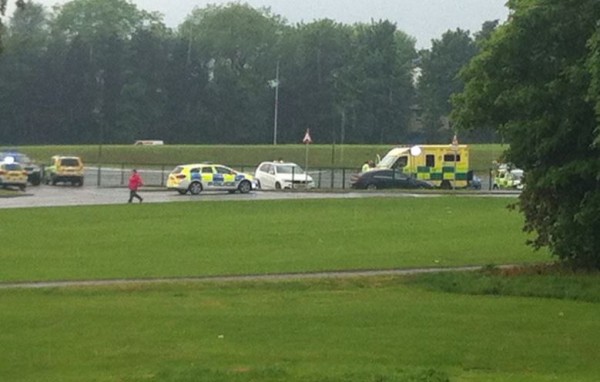 A man and two children were rushed to hospital this afternoon, after they were struck by lightning on the way home from school.
The incident occurred on the Laurel Hill Road and the man, who is believed to be the father of the children, was reportedly on his mobile phone when they were struck.
Following lightning strike in Lisburn 1 adult male and 2 children have been taken to hospital by ambulance

— NIAS (@NI_Amb_Service) June 7, 2016
The man is believed to be in a critical condition at Lagan Valley Hospital while the two children, who are from Killowen Primary School, were taken to Belfast Children's Hospital for burn injuries.
Ambulances and police on scene at Laurelhill in Lisburn following lightening strike. Parents queuing in cars. Scary. pic.twitter.com/2MItQREWxE

— NI Duathlon (@niduathlon) June 7, 2016
SHARE to send get well wishes to the two kids and the man.