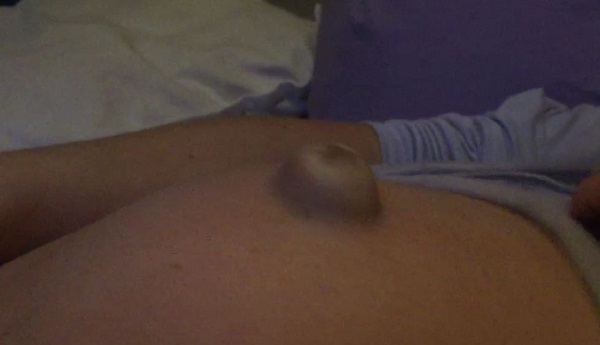 As with any social networking site, Reddit is full of random stories and pieces of information; every now and again, however, it can serve up an important warning.
This turned out to be the case recently for a user named 'Rebelrockstar', who inadvertently learned that his wife's bellybutton 'trick' was actually a sign of a hernia!
The man took to the site to share a video of his wife's bellybutton popping out and back in again, explaining: "She actually has a space between the muscles in her abdomen from the last pregnancy. Glad I'm a guy."
It wasn't long before fellow Redditors grew concerned over the footage however, with one pointing out that it looked as though the man's wife actually had a hernia.
"If that's your wife, please get it looked at asap. Today," wrote one user.
Although Rebelrockstar initially assured him that it was 'normal' (his wife is actually a doctor, as it turns out), a further edit proved that the assumption was correct.
"You're right! She said it is an umbilical hernia! F***, Reddit should just be my doctor," he wrote.
Wow. We bet they are both glad now that he shared that seemingly random video with the world.
SHARE to alert someone who may need to further examine a funny 'trick' of their own.