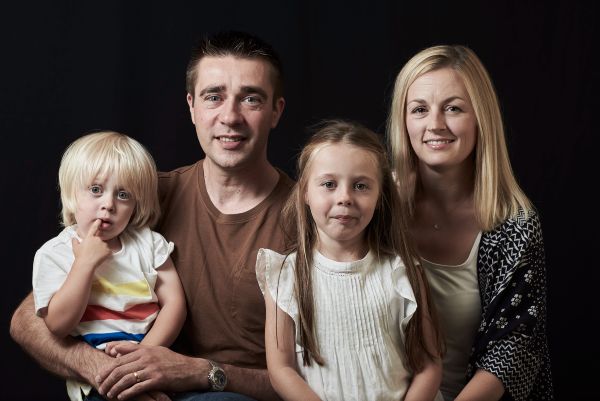 We were delighted to speak to Beth De Nobrega about her wonderful storytelling company, and how she manages to juggle family and work life when she runs her own business.
Tell us about your company
We are all about creating precious moments between kids and parents. This is achieved by using Magical Story Jars! I created the product for my kids initially as I couldn't buy exactly what I wanted. Before I made a Magical Story Jar I wouldn't have thought of myself as a storyteller, however with the use of some story cards from the jar it has become really easy and great fun. I'd like to think the business provides a modern take on a long-established tradition.
In the modern world we live in the reality is that we're working longer hours, have less time with our loved ones and we're all beginning to spend more time on electronic gadgets. But we all still love our kids just as much as when life moved at a slower pace, and technology didn't play such a prominent role in our lives.
With this in mind, Magical Story Jars aim to provide a great way for kids and parents to connect and have fun making up imaginary stories. In doing so, they get to spend some quality time together with parents whilst reaping the educational benefits of making up stories including improved creativity, listening and communication skills.
How did you set it up initially?
When I made a Magical Story Jar for my daughter I didn't intend to make a business out of it! I simply made her what I thought she needed. She loves making up silly stories at bedtime, but I found that when her dad was putting her to bed, they both struggled sometimes with developing the stories even further.
The jar was a big hit in our house and after interest from friends and family I did some test trading on Facebook, simply to test the idea. I had an encouraging response and so undertook a course in children's storytelling and trialled the product in some local schools. My daughter's school was very supportive of my idea. I used the feedback from friends, family and staff and children at schools to being working on version two of Magical Story Jars.
It quickly got to the stage where it was becoming extremely challenging to balance my corporate role in the NHS alongside giving my kids the attention they needed and spending time developing my new business venture.
I remember rushing to get ready for work one morning and my daughter said she didn't want me to go to work. I told her that I had to go out to work to pay for the all the fun things we did. I will never forget what she said, "but is all I want is mummy cuddles and mummy cuddles are free". This really struck a chord with me and after a lot of moonlighting and much consideration, a year later I made the decision to leave my corporate career and follow my dreams of making Magical Story Jars into a business.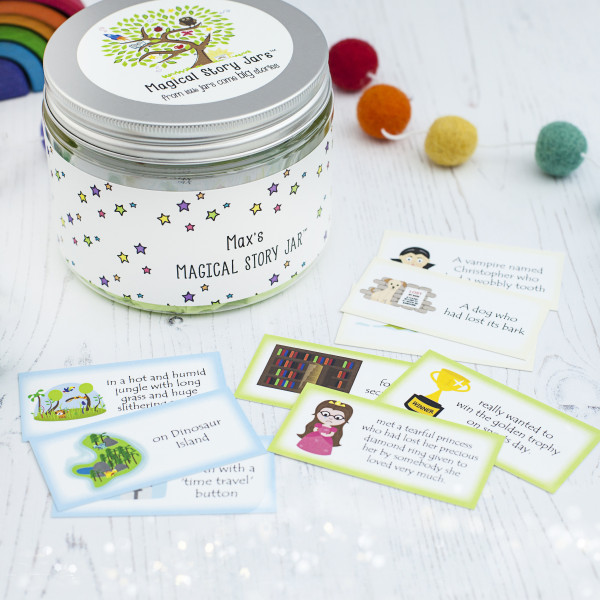 What are the challenges you face?
Time! My little boy is only two, we have a mummy and me day every Friday. Kids grow up so quickly and I really want to have that precious one on one time with him. I fit in more work in the evening once he's in bed, but it does still feel like the business needs more of my time at the moment, it's a constant balancing act.
Another challenge is access to funding to grow the business further. Understandably there have been start-up costs. Further down the road more finance is going to be needed to help market and develop the products even further in order grow the business.
How do you get the balance right between home and work life
That's a great question! I find this one of the biggest challenges. I think we all feel 'mum guilt' at some time or another. I felt guilty when I was working long hours in my previous role, and starting the business has meant that the long hours have carried on. However, I'm now able to work more flexibly and be there for the kids when they need me.
I'm also a huge fan of strong black coffee in the mornings! During the week I make time to run as I find it keeps my mind healthy. More recently I have been doing some yoga at home as soon as I wake, the kids love joining in and it helps us to get ready for the day ahead.
There are certain days and evenings of the week that I make sure I keep ringfenced for family and friends. The whole ethos of the business is about people spending some quality time having fun together, this very much reflects my own personal values. To me there's nothing better than recharging your batteries and being with your kids. I believe we could all learn a thing or two from kids. They have very little fear of failure, they live for the moment and they make everything fun!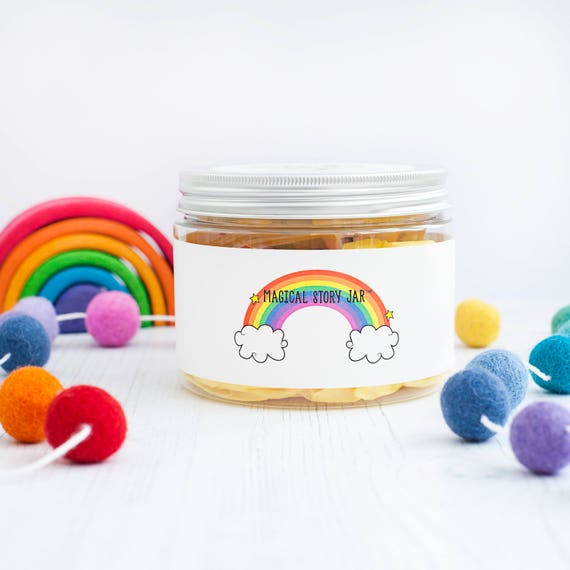 What advice would you have to other mumpreneurs
I'm not sure I'm qualified to answer that question yet, there's still a lot of work to do and a long way to go! However, here's what I have learnt on my journey so far:
In starting a new business there's always going to be an element of risk and mistakes will inevitably be made along the way. I'm gradually learning to 'cash in' on the feeling of fear by allowing it to propel me into working harder rather than worrying. It's human nature to be afraid of making mistakes, but if you're not making mistakes then you're not learning.
Tap into all the resources you can get. For example, I regularly attend business talks and networking events at my local university business start-up scheme. I also listen to podcasts about all aspects of running a business whilst I'm doing jobs around the house.
It can be quite isolating working on your own, remember to bounce ideas off friends. I have found that doing this stops me from becoming overly immersed in my ideas for the business. I'm lucky to have close family and a great network of friends who have really supported me on my start up journey.
If your business is built upon a unique idea, it's important to get some legal advice and to take every step possible to protect it.
Listen to your gut instinct, it's usually right!
There's an awful lot of work involved in setting up a business, but I believe that if you have a real passion for what you do, it will fuel the work and determination needed to get it up and running.
Magical Story Jars are available to buy online at www.magicalstoryjars.com or by searching Magical Story Jars on Facebook or Instagram. Magical Story Jars can also be personalised and so make really unique gifts. Look out for our Christmas themed Magical Story Jar which will be launching very soon.