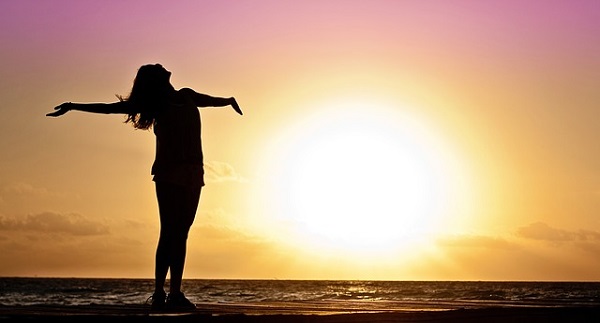 The festive season is over for another year, and many of us are thinking about the New Year and what our goals and expectations of that year will be. January can be an interesting month; for many, they can be exhausted after the Christmas celebrations; for others, they can feel very motivated that the New Year is a time to set new goals and make New Year's Resolutions. Others may feel that facing into a new year can be a somewhat daunting experience - maybe there are challenges that they will have to face, and this can feel more than a little stressful for some.
Without doubt, a new year brings with it a certain amount of expectations, but we are also aware that we do not have control over everything and so, in many respects, we do not know what a new year holds for us. Indeed, we can set goals and make resolutions, but all we can do is live in the present moment, appreciate the good, be mindful of ourselves, and be aware of a healthy lifestyle balance.
2015 was an interesting year for me; it had many challenges in that I had a bereavement, a family illness and many other stresses to deal with along the way. As well as the many stressful challenges that I encountered, there were also some fantastic achievements which I was delighted to pursue while dealing with the other stresses that life had brought my way. As I reflect back on the year, it reminds me of the importance of self-care; to know your supports and resources, and to make sure that you use these at all times to support yourself. When we find ourselves in crisis we need to be mindful of what helps and what doesn't. We can experience the very best and the very worst of human nature, maybe feel disappointed by friends who may let us down, but feel very blessed by others who prove to be a great source of support, strength, compassion and understanding.
We also need to remember that life is full of paradoxes, e.g. good/bad, love/hate, joy/sadness, acceptance/rejection, inclusion/exclusion, and we are always faced with the challenges of these. It can be hard to find the balance, but it is a matter of working through the process and reflecting back on what you have gained from the experiences. All times of change present us with emotional and intellectual challenges and, if we can give ourselves the support and help to acknowledge the impact of these changes, we will have a better means of working through them and building up our resilience while holding on to our motivation.
So, here are a few tips for the New Year:
Practice Mindful living

Don't make a long list of New Year's Resolutions – why not focus on one or two important changes that you might like to make, and stick with them; you can add to the list as you wish.

Be patient

Live in the present moment

Exercise

Eat healthily

Keep a healthy lifestyle balance

Have fun and enjoy each day as it comes

Meditate

Learn something new – sign up for a course

Get involved – look at doing some volunteer work

Look after your relationship; healthy communication, openness, honesty and transparency

Don't be too hard on yourself
Best wishes for the New Year, and may 2016 be a great one for you.