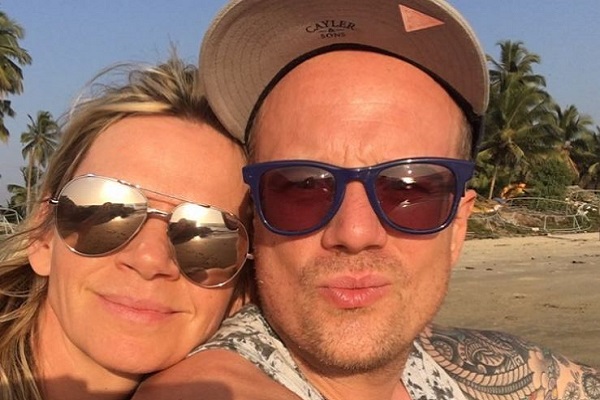 It Takes Two host Zoe Ball has penned the most touching birthday tribute to her late partner Billy Yates.
The presenter posted a photo of the late film producer on her Instagram on Friday.
She wrote: "Happy Birthday Bface, one shining bright up there in the cosmos."
The BBC Radio 2 host continued: "Hope you can see the shimmers of love that burn ever strong for you, from the daft beings dotted all over this planet down here, who'll love your face forever & miss you more than ever."
Zoe and Billy dated for many months before he died by suicide on May 4, 2017.
Fans showered Zoe with support, knowing how hard this day is for her: "It would have been my Dads 75th birthday today. He passed away 2 years ago. Staying strong and celebrating his life tonight" one shared.
Another added: "I believe he came into your life to make you stronger and give you wings to fly high. You are amazing at what you do Zoe."
"We cry because they matter & smile because they were loved," another wrote.
One fan said: "You have done so well, Zoe. It's a dreadful thing to happen. My brother-in-law did the same. Much love to you."
A close friend of the pair told The Mirror Zoe and Billy had such a special relationship. "They had a friendship and beautiful relationship, they were the love of each other's life."
Our thoughts are with Zoe Ball on this harrowing day.
If you or anyone you know is impacted by suicide, please call Samaritans on 116 123.