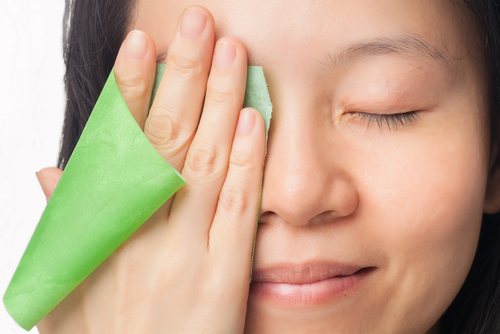 Having oily skin can be a bit of a nightmare and while most of us try to stop the shine, if you are making these mistakes you will never be shine-free. Never.
Overwashing
If you are prone to washing your face twice or even three times a day to get rid of the oil, you need to stop. You are simply stripping your face of natural oil which simply causes it to produce more - it's a vicious circle. Once a day with the right products is plenty.
Using the wrong products
Speaking of products, if you are using the wrong ones they are certainly just making things worse. Make sure you choose ones that are suitable for your skin type: oily or combination.
Skipping the moisturiser step
Even if you have oily skin you still need to moisturise to keep your skin hydrated and stop it secreting more oil. Choose one suitable for your skin type.
Using oil-based foundation
If you are using an oil-based foundation you are simply adding more oil to your already shiny face, so go for an oil-free matte one or a mousse.