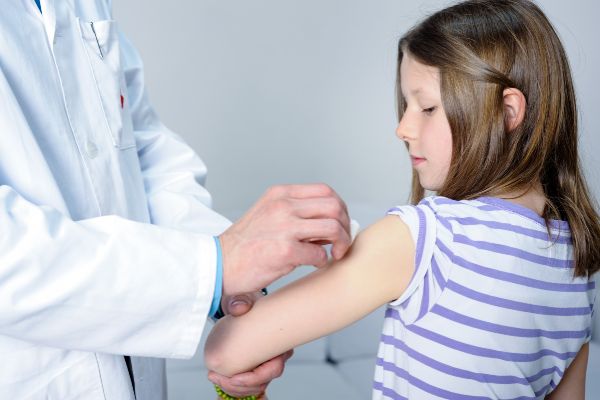 The HSE has seen an 11 percent increase in the number of girls receiving the HPV (human papillomavirus) vaccine.
While they are happy to see this rise in girls receiving the vaccine (with the uptake level at 62 percent this year compared to 51 percent last year), the HSE would like to see numbers grow even more.
There were recently several years of decline in the number of HPV vaccinations, BreakingNews.ie reports. Medical experts say this may have been due to unsubstantiated concerns about side effects.
"Don't be swayed by rumours. Get the facts." Laura, 25, from Clare has cervical cancer. She has come forward to share her story in support of the HPV vaccination campaign. Get the facts https://t.co/bSYexG1gOy #ProtectOurFuture pic.twitter.com/Oh5PKXxonG

— HSE Ireland (@HSELive) March 22, 2018
In order to combat this and continue the increase in girls receiving the vaccine, the HSE is launching a campaign today about its importance in order to keep girls from getting cervical cancer.
"Our main aim is to prevent girls developing cervical cancer or even the pre-cancers that require the girls getting significant hospital treatment," said Dr Brenda Corcoran, who is with the HSE's National Immunisation Office.
"We are all so motivated to get the facts out there" - Minister @SimonHarrisTD speaking at HPV launch #ProtectOurFuture pic.twitter.com/pA6Lhk2fyB

— HSE Ireland (@HSELive) March 22, 2018
She continued, "This vaccine prevents many of them, seven out of 10 of those cancers, so it will have a long-term impact on those girls' well-being and we strongly advocate all parents to consider this vaccine and to get this vaccine as soon as possible."
In order to find out more about HPV vaccine, you can visit the HSE's site dedicated to it here.