Mothercare has issued an urgent recall on one of their popular toys. They have warned parents about the My First Keys toy following safety concerns.
They said that there is a risk of the battery compartment coming off and exposing the button cell battery.

This toy was sold at both Mothercare stores and on their website between June 2017 and April 2018.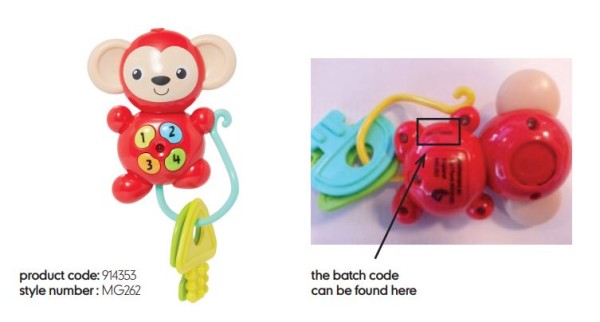 The My First Keys toys with a batch code of 02-161024, 02-161205 and 02-170509 are affected by this recall.
No other versions have been affected by this fault.
Mothercare has asked parents to stop using the toy immediately and to return it to your nearest store as soon as possible.
April 9, 2018
Customers will be given a full refund.
"This action has been taken to ensure the safety and well-being of our customers and we apologise for any inconvenience this may cause," they stated.