Having children can be an incredibly stressful, though rewarding, experience. No matter the number, mothers have an abundance of worries about the wellbeing of their little bundle of joy.
A survey has discovered that mothers of three kids are the most stressed out, according to TODAY Parents.
The study of more than 7,164 mothers in the USA found that mothers of three children worry more than moms of one or two, while mothers of four or more children mysteriously report lower stress levels.
Some scientists refer to this as 'the Duggar effect': Once you get a certain critical mass of kids, life appears to normalise. Think Cheaper By The Dozen.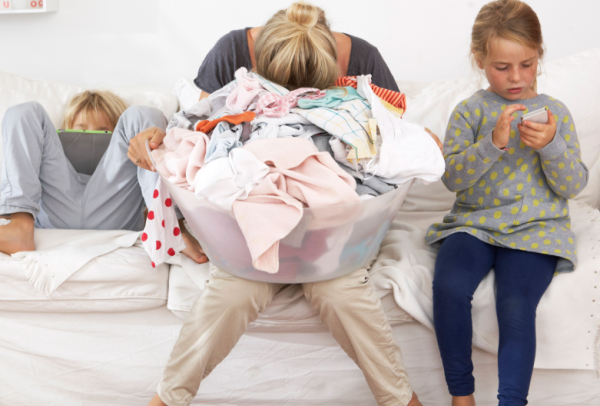 While this isn't in the least bit surprising, the stress level of every mother who responded was at eight-and-a-half on a scale of one to ten. 60 percent of mums stressed more about their little girls than their little boys, interestingly.
All of the participants expressed that there simply aren't enough hours in a day to get all of their jobs and tasks completed.
Many mums find that trying to accomplish the needs of three children of different ages can be exhausting, though arguably trying to be responsible for a tiny baby or a child of any age can be all-consuming, to say the least.
Psychiatrist Dr. Janet Taylor spoke to TODAY, and feels that after having three kids, she believes moms start to adapt to the number, and find a calmness;
"There's just not enough space in your head for perfectionism when you get to four or more kids," she said. "The more children you have, the more confident you become in your parenting abilities. You have to let go … and then you're just thankful when they all get to school on time."
Finding confidence in your parenting skills can feel like an impossible feat, what do you think of the survey's results?