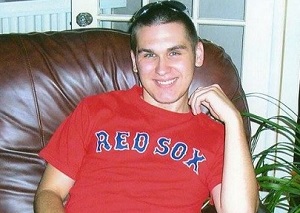 A grieving mother has enlisted the help of strangers to scatter her son's ashes around the world, in order to help him reach some of the countries he never got the chance to see.
Hallie Twomey's son CJ took his own life after an argument with his parents, and the heartbroken mother decided to mark his life in the most special way she could imagine.
Creating a Facebook page entitled 'Scattering CJ', Hallie asked social media users to help scatter her son's ashes in as many countries as possible.
"Scattering CJ is my attempt to give my son SOMETHING," writes Hallie on the Facebook page, adding, "It's a mission to show my son – my crazy, life of the party, lover of people, smile so wide it entered a room before he did son – some of the world that he never got to see."
A year on since Hallie set up the page, nearly 10,000 people have volunteered and scattered CJ's ashes in all corners of the globe, in countries including Afghanistan, Mongolia, Brazil, Norway and New Zealand.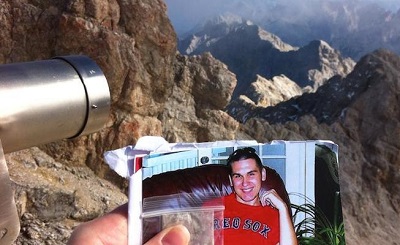 Hallie mails CJ's ash to the volunteers in little plastic bags, in a package containing a picture of CJ wearing a Boston Red Sox jersey. Many of the volunteers have, in turn, taken a photo of themselves spreading his ashes.
We hope that these strangers' kind acts bring some comfort to Hallie after her tragic loss.