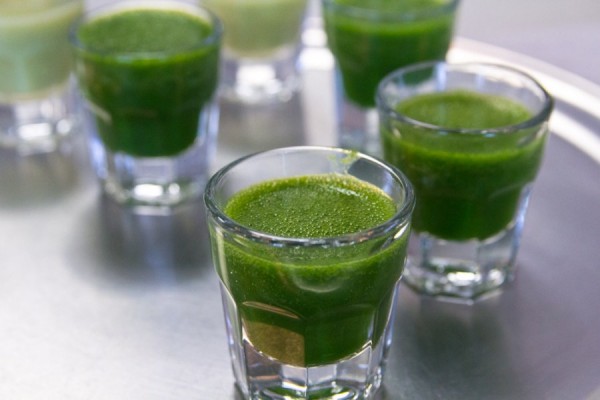 It can be quite a struggle for some parents to get pregnant, but hopefully through the help of fertility treatments or lifestyle changes a little miracle can happen.
Forty-year-old Melanie Else thought that parenthood might be out of reach, after struggling through four unsuccessful IUI treatments and two rounds of IVF.
The determined mum looked into natural supplements in a last ditch attempt to concieve, and found that wheatgrass was said to aid fertility.
Six months after taking the supplements daily, a delighted Melanie discovered she was expecting.
"I know you're not supposed to try and research pregnancy remedies, but I read wheatgrass can up your levels of oestrogen" she told the Daily Mail.
"So I ate it every day. It tasted revolting and actually like grass so I mixed it with black currant juice to take the edge off."
Taking the supplements was hard, but inevitably paid off, as she discovered that she was pregnant not long after.
However her happiness was overshadowed by her fears that her little one may be stillborn.
In 2003, Melanie tragically gave birth to a stillborn son, after contracting Bornholm Disease which caused her son to become fatally ill in the womb.
Thankfully, baby Sophia was born healthy and well, weighing 8lbs 12oz.
"Fertility treatment put so much pressure on me, both mentally and physically. It felt fantastic to be able to conceive naturally after all that," she said.

Research by the Nutrition and Cancer Journal into the effects of wheatgrass have shown that it can decrease IFS levels in women, leading to increased fertility.
"Wheatgrass helps to balance PH levels in the body to make a more suitable environment for ova and sperm," says Hethir Rodriguez, a holistic healthcare practitioner and founder of Natural Fertility Info.
"It increases oxygen levels in the body to improve cell and organ structure and acts as an overall fertility enhancer."