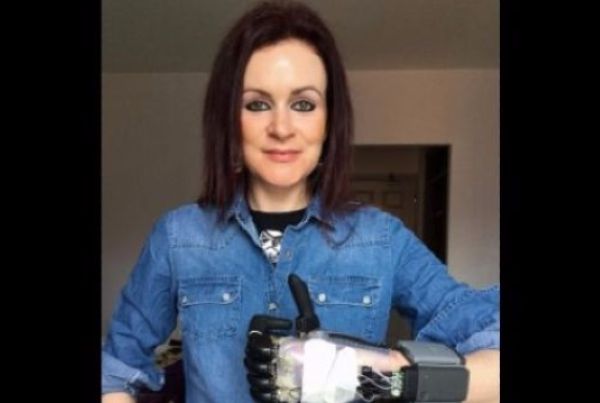 When Niamh Boyle awoke from a medically induced coma, she was told that she would have to have all of her fingers on her right hand amputated - as well as a number of toes - as a result of sepsis.
However, eight months later, the mum-of-four is feeling positive, as she has been fitted with a new bionic hand, that has "changed her life".
Niamh, 32, spoke to The Irish Times about her experience, saying: "After eight months without the use of my left hand, it felt fantastic being able to do tasks with it again."
The mum-of-four, who is from Haggardstown in County Louth, has spent several days being trained in how to use her new prosthetic limb, at a specialist company in Galway.
"The training with the prototype hand involved doing everyday tasks such as peeling vegetables, picking up and putting down different-sized objects at different heights, and opening various packets and boxes and bottles."
Niamh is now waiting for the delivery of her new hand, which will make a huge difference to her, and her kids' lives.
Niamh decided to share her story so as to warn people about the signs and symptoms of sepsis, and is encouraging mothers to ask their doctor if they suspect they may have it.
"Now I know that a severe pain in your elbow or knee can be a sign of it. The most common signs are shivering from a fever or cold, extreme pain or discomfort, pale or discoloured skin, sleepiness or difficulty to rouse, feeling like you might die, and shortness of breath."
Niamh and her husband, Liam, are currently fundraising to pay for the expensive prosthetic hand, which is set to cost €65,000.
The hand will be custom made in Scotland, and will allow Niamh to do everyday tasks again, such as changing nappies, grocery shopping and even playing the guitar.
"I am so excited to get the finished hand. I am going to miss it [the prototype] so much while the real thing is being made."
Feature image: The Irish Times