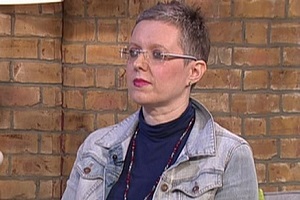 The breastfeeding debate raged on today after a mum-of-two appeared on
This Morning
to discuss how she still
breastfeeds
her child at the age of six.
Appearing on the ITV chat show, mum Denise Sumpter spoke out in support of mums who wish to breastfeed older children, drawing on her own experience with her daughter, Belle.
"It's not just a drink, it's nutrition," said the 44-year-old, adding, "Our culture makes it feel like people might object."
Also appearing on the show was breastfeeding expert and former midwife Clare Byram-Cook, who disagreed with Denise, mainly on the grounds that the nutritional benefits of breast milk at Belle's age are "virtually negligible".
"We want to support breastfeeding and we want to encourage it, but it's the early months that are important," argued Ms Byram-Cook.
Denise's appearance on the show, and her candid account of her opinions on the subject of age and breastfeeding, were quite the contentious topic on social media today, ultimately dividing opinion among users.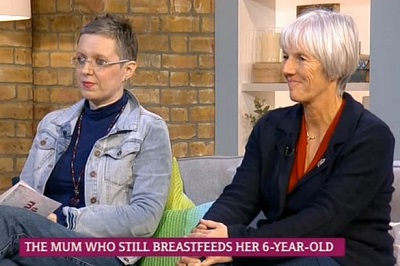 While some Twitter users lauded Denise's frankness and expressed their support for her decision, others branded her "selfish".
One user wrote: "This Denise Sumpter woman is driving me mad. What a delusional selfish woman."
What are your thoughts on Denise's approach to breastfeeding?