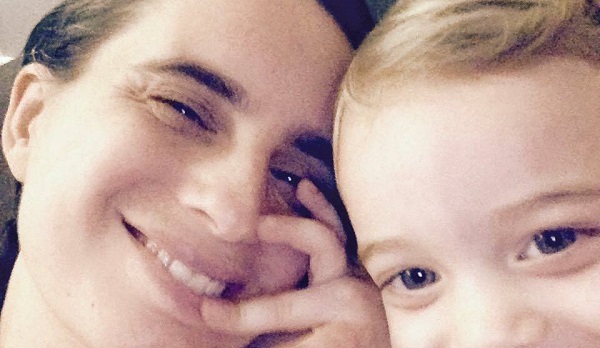 Sleep deprivation. It's probably one of the hardest parts of parenthood, particularly in those early days when you just can't seem to calm your little one down or work out what it is that they need.
One mum who knows this struggle all too well is Wendy Wisner, a mother and writer who has set Facebook abuzz this week with her raw account of parental sleep deprivation.
Taking to her Facebook page 'The Wendy House', Wendy posted a black-and-white selfie depicting the effects of being up all night with her little one.
"It causes deeps bags under your eyes, dents between your eyebrows, headaches, short patience, stress, sadness. And yet, it's part of parenting. It's the stuff of parenting, actually," she wrote.
As torturous as it may feel running on empty after a late night with a sick child, however, Wendy looks at sleep deprivation as a kind of 'sweet suffering' – and we don't think anyone has ever defined it quite so perfectly before.
"Sometimes, kids just need YOU…There is a knowledge that there is no one on earth who can do this exact thing for your kids – that they need you this much and you are there, awake, present, loving them, keeping them safe," she added.
We know that we can wholeheartedly understand the conflicting feelings and emotions that come with what Wendy has described, and if the comments beneath the post are anything to go by, we're not the only ones.
While one mum-of-seven admitted that she 'totally gets it', many others observed that you even come to miss those late nights when the little ones aren't so little anymore.
Can you relate to Wendy's post?
SHARE with a fellow mum who will most certainly identify with Wendy's words.