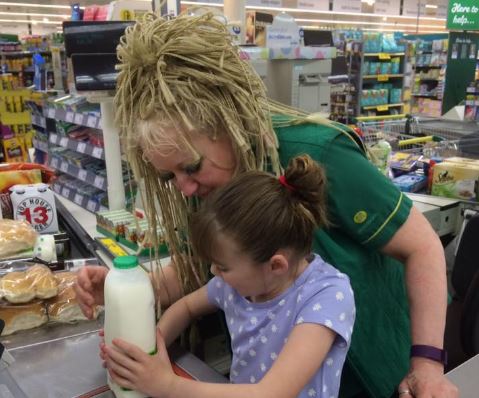 A mother has publicly thanked the checkout worker after she made her two blind and autistic children's day extra special.
Amanda Wilkins took to Facebook to post a thank you note to the supermarket, Morrisons after a staff member helped her children, who are both blind and autistic, calm down after they went into a "meltdown".
When the pair got to the till point it all became a bit too much as the children began to get agitated.
The staff member helped calm the kids by inviting them to scan the items.
The post has nearly 400,000 likes and has been shared nearly 65,000 times.
You can see the mum's full post here.
And lucky a manager saw the post and identified the staff member as Lin.
It's now reached all the way up to head office with Morrisons exec seeing the post and praising their staff's efforts.
SHARE this story of kindness.