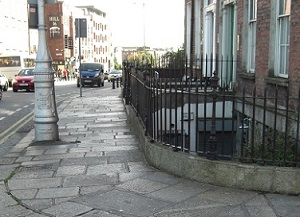 A mum is recovering after giving birth in dramatic circumstances, alone on a freezing pavement in the early hours of the morning.
Alexandra Smith was in labour when she reached Russell Hall Hospital in Dudley, and her little one just couldn't hold on to make it through the doors to awaiting doctors.
Ms Smith's partner Keiron Haddleton had rushed ahead into the hospital to seek help for his distressed partner, only for the couple's son Josh to arrive outside in the freezing cold.
Mum-of-two Ms Smith wrapped her little one in her coat and held him close amid freezing temperatures, while she waited for help to arrive.
Recalling the experience to ExpressandStar.com, the 29-year-old said: "I think I was in shock, I didn't expect it to happen. It was 4:20 in the morning, -2C and I just had him. It was amazing, it felt natural."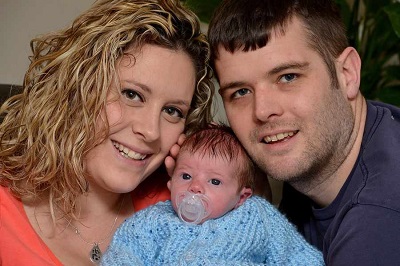 Ms Smith revealed that while she had gone into labour two hours previously, she expected the same long labour that she had experienced with her older two children.
"With my other two children, I had 10-hour and 12-hour labours so I thought I could take my time, but after an hour and 45 minutes I kept saying, 'we need to go now'. When we got to the hospital we went over the zebra crossing and I just couldn't go anymore," she added.
What a traumatic experience. Thankfully, both mum and baby are doing very well.