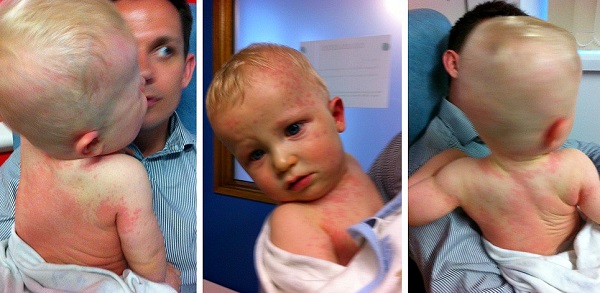 Trying your baby out with new foods can be an exciting and even amusing time (those videos of babies trying lemons, anyone?), but one mother's experience prompted a major life change.
US mum Jenny Taylor, blogger at Let's Talk Mommy, has urged parents everywhere to monitor their children and educate themselves on the symptoms of allergies when testing their little ones out with new foods for the first time.
Jenny shared her warning in a blog post titled 'The Day You Died In My Arms', in which she recalled the day when her young son almost lost his life after trying out a 'peanut-butter and jelly sandwich'.
Admitting that it was a difficult post to write, Jenny recounted the dramatic events of last summer, when her little one put a little piece of the sandwich into his mouth.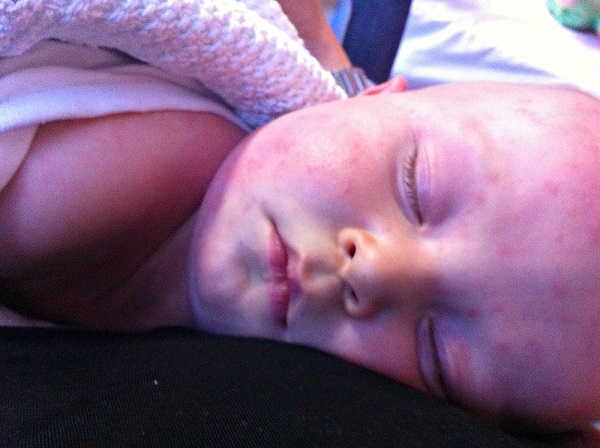 "At first you just started gagging as if the cream peanut butter was stuck on your tongue and you weren't used to the texture. It's a sound most babies make while weaning and learning to control their gag reflexes. But it only lasted a second and you started coughing, gasping, your eyes rolled in the back of your head. I froze and could faintly hear the sound of Daddy's work shoes running into the kitchen towards you," she wrote.
Jenny added: "I quickly wiped as much of it out of your mouth as I could as you continued to vomit. We knew we needed to get you to the hospital immediately. We didn't call 999 as we lived next door to the hospital. I didn't know whether to hold you or buckle you in your car seat but I knew Daddy would need to drive fast as possible so I buckled you quickly and jumped in next to you with tears rolling down my face."
The tot went unconscious as the frantic family made their way to hospital, and Jenny began to fear that her little one was dead.
Believing him to be in anaphylactic shock, Jenny burst through the doors of the hospital, where a doctor immediately administered a jab and the infant regained consciousness.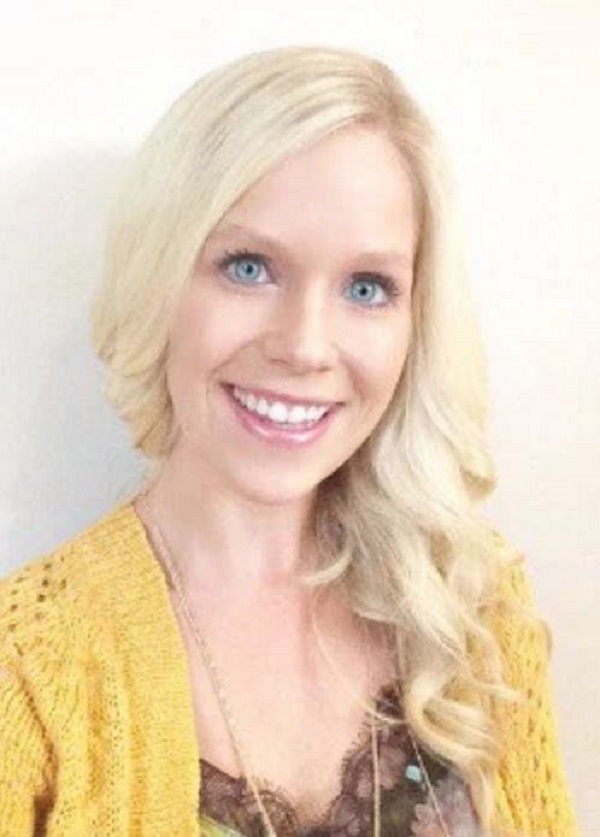 Hooked up to monitors, with hives all over his body, the little one spent the next few days recovering in hospital after his ordeal.
Jenny was given informational pamphlets about allergies, and so began a major life-change in the Taylor household. Now, she monitors her son's every move closely when he eats and she studies food labels with intense accuracy, so as not to have a repeat of last summer's incident.
Sharing a special message to other parents, Jenny wrote: "If you think your child may have an allergy, get them checked. I didn't know it, but my son had baby eczema badly, and baby asthma; I was told this can be a warning sign they may have food allergies. Not saying all babies with either of these do, but just to be aware of the possibility and have them checked out. Better safe than sorry."
SHARE this story to remind other parents to be vigilant when testing their babies out with new foods.