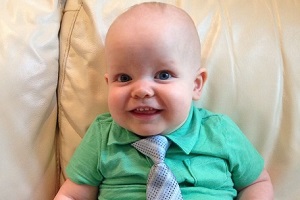 When we first welcome our babies into the world, every hiccup and cry can set off our radar, but sometimes a parent's intuition can be spot-on.
One mum recently learned all about this, after a doctor discovered the real reason behind her son's oddly-shaped head.
When Megan Boler took her two-month-old son, Matthew, for a check-up, her doctor commented on the fact that the little one didn't have a flat head. Instead, Matthew's head was rather bulbous, and on reflection, Megan herself realised that it was differently-shaped to the rest of her family's heads.
When the doctor could not find the soft spot on Matthew's head, he referred him to neurosurgeons at Texas Children's Hospital. A team of experts were then able to diagnose Matthew with a type of craniosynostosis called sagittal synostosis – a condition where the skull fuses to the back of the head too early.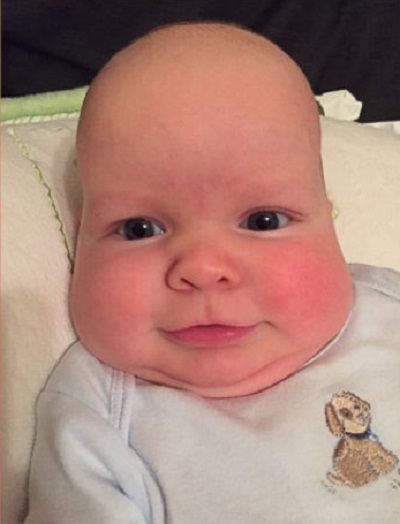 The complication of this condition is that, without surgery, the brain would have no place to comfortably grow, which would create high pressure in Matthew's head. The only solution was for doctors to operate, and they did just that.
"His brain was growing underneath, but the skull doesn't allow for it because of the way it's fused. There's no medicine that will un-fuse the bone; the treatment is surgery, and basically we have to cut out the bad bone," explained Dr Sandi Lam of the Texas Children's Hospital.
Thankfully, just 72 hours after surgery, Matthew was happily playing. While doctors initially advised that he would have to wear a helmet for the next year, his parents were told that the healing process was complete four months later.