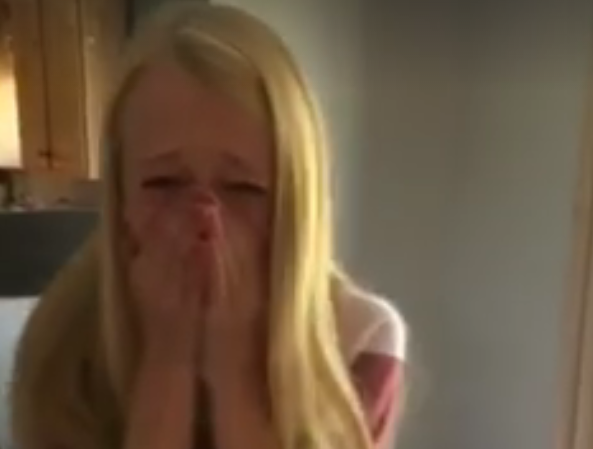 Macey Rae Wright was diagnosed with a heart condition when she was born and underwent surgery a short while later.
11 years later, after a healthy life, Macey was told she would need open heart surgery.
Her left ventricle was failing, something that medication and surgery could not fix.
Macey was placed on the transplant list and waited there for two years in the hopes that a heart would become available before she was too ill to receive it.
Her mum finally got the call that there was a heart for Macey and she filmed the moment she told her.
Macey is now recovering in hospital where her mum is keeping everyone updated.
SHARE this emotional video.