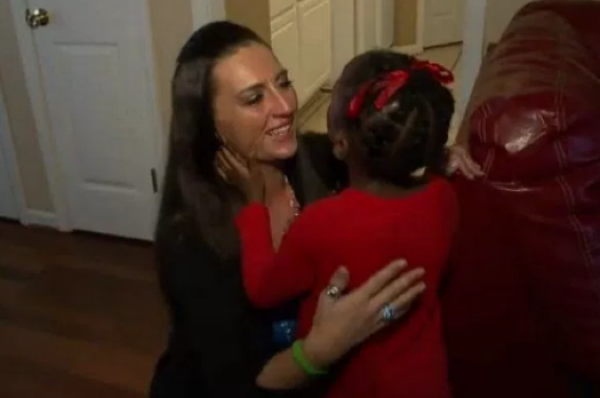 On July 7, 2015, seven-year-old Melody Travaglio suffered an unexplained asphyxic asthma attack.
Melody's mum, Amber, who is a nurse married to a police officer, called an ambulance and began CPR.
Sadly, despite the best efforts of a team of doctors and nurses at University Hospitals Rainbow Babies and Children's Hospital, little Melody passed away.
Amber decided to donate her daughter's organs, because she felt that Melody still had much to give the world, despite her untimely passing.
Peyton Richardson was a completely lovely, healthy child, until a cold virus attacked her heart.
She was celebrating her fourth birthday from a hospital bed the day Melody died, and the transplant process was set in motion.
The two mothers greeted each other with open arms, in what was a very emotional moment for them.
Next, Amber got to meet little Peyton, and hear her daughter's heart beating in this little girl's chest.
A surreal experience for the grieving mum, she said, "I mean, I grew that heart inside of me."
"I always say two beautiful girls, one beating heart," said Amber.