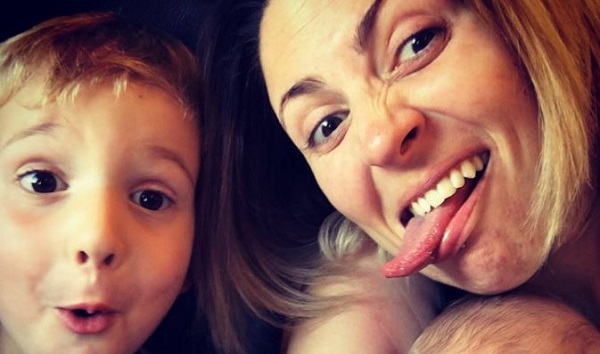 Anyone whose life has been touched by Crohn's disease will know that it can be truly debilitating, and your entire world can be turned upside down.
One woman who knows this only too well is Australian mother Krystal Miller, who lived in agony for years with the condition after being diagnosed at the age of 15.
An inflammation of the intestines, mainly affecting the colon and the ileum, Crohn's disease can be an incredibly difficult condition to manage. Symptoms and side-effects include severe pain and cramping, nausea, ulcers, vomiting and diarrhoea.
Krystal, 22, went through another major life change after having her anus and large bowel, as well as a portion of her small bowel, removed. An ileostomy bag was fitted, with medics creating a stoma in her stomach – and she has never looked back since.
Now married with two young children, Krystal is the author of the blog Bag Lady Mama, which follows her journey and aims to bust the myth that you can't be sexy if you have a stoma.
Krystal's story has made headlines this month thanks to a candid Facebook post about her 'stoma appreciation', how her ileostomy changed her life for the better, and her children's understanding of her condition.
Referring to four-year-old son Lukas, the inspirational mum wrote: "Lukas loves to help me change my bag… I've always been completely upfront with him and explained that mama doesn't have a bum; which he's made me prove before. I explained that mama was very sick when she was very young and had to have a bag to make her all better. Having the bag has made mama healthy so that she can be a mama."
Sharing advice to other parents who may be in a similar situation, Krystal added: "I think it's absolutely vital to just be upfront with our children about having an Ostomy. We are raising little men and women and I think I'm luckier than most because I'll be able to raise a sensitive, caring and supportive boy."
What an inspirational woman.
SHARE this to spread Krystal's story and inspire others in her shoes.