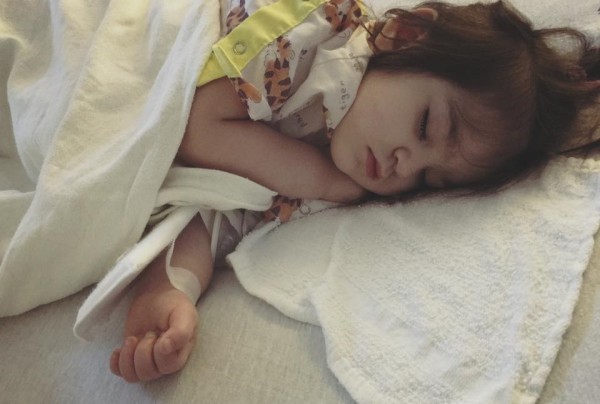 A mother has urged parents everywhere to trust their instincts when it comes to their children, in particular their health, after a frightening experience with her daughter.
Margaret Ellen Bradford took to Facebook to share her advice, after her daughter recently fell ill.
Sharing a photo of a poorly Harper asleep in bed, Margaret advised parents everywhere to follow their intuition – even if a professional says otherwise.
Margaret's concerns were raised when Harper began showing a fever of 105.4 degrees. For three days and nights, Margaret tried her best to treat her herself; however, when her condition began to worsen, she decided to safest option was to bring the tot to the ER.
After an x-ray and UTI test, Margaret was told that Harper had a 'virus, probably' and that she would 'be fine'. While Margaret wasn't satisfied with this response, her requests for further testing and full bloodwork were rejected.
It turns out that that doctor was wrong. Harper was sent home from hospital, but when her temperature rose, Margaret knew it was time to seek help elsewhere. She contacted her GP, who decided another trip to hospital was the safest option.
Once at the hospital, a student doctor called for reinforcements, and it was decided that Harper would undergo the tests that Margaret had previously called for.
"Finally, FINALLY, we were being taken seriously and we were getting our answers," she wrote.
"Without repeating the entire night, we found several hours later that what the first doctor had quickly diagnosed as a 'virus, probably' appears to be, in fact, Kawasaki disease; an illness which causes major inflammation inside the walls of blood vessels and arteries, requiring immediate hospitalisation, immunoglobulin IV therapies, and aspirin to reduce the likelihood of blood clots within the heart."
With a sibling with a history of cardiac disease and congestive heart failure, Margaret feels the first doctor really should have carried out the testing she first called for. Even now, doctors don't know if the delay in diagnosing Harper has resulted in any damage.
Margaret has not been left in the better of this incident, admitting that it made her question every instinct – every instinct that turned out to be correct.
"I allowed this person to make me feel like I was panicking where there was nothing. I allowed them to make me feel like maybe I was reaching because I was so conditioned to see the worst medical scenario with my chronically sick child that when my otherwise healthy child was ill, it was not as serious as I knew deep down it was," she wrote.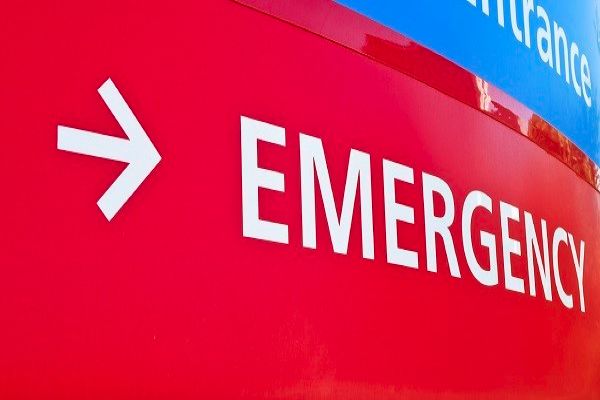 "My concerns were not unwarranted, and I now know that what I felt before being belittled, ignored and written off was 100 per cent accurate; my child is seriously, seriously ill."
"I will never allow my fears to be written off again. I know my children, and I know when something is seriously wrong. You do too."
Now, while Margaret has committed to being an even stronger advocate for her children, she wants other parents to learn from her experience and follow suit.
"You are their voice and their advocate; don't let anyone – no matter their degree or their opinion – make you feel like you don't [know what's wrong]. You know them better, and you can tell when something isn't OK. Say so, and if someone won't listen, say it louder until they do. Your child depends upon you to do so."
We're wishing Harper a speedy recovery after her ordeal.