Netflix has released the trailer for the highly-anticipated limited series All the Light We Cannot See.
This series is an adaptation of the Pulitzer Prize winning novel All the Light We Cannot See by Anthony Doerr.
Set during World War II, it tells the story of a blind French girl called Marie-Laure Leblanc (Aria Mia Loberti), who is taking refuge with her father and uncle in France, and Werner (Louis Hofmann), a brilliant teenager with an expertise in radio repair, who has been enlisted by Hitler's regime.
Marie-Laure and Werner share a secret connection that will become a beacon of light that leads them through the harrowing backdrop of WWII.
The trailer sees Marie-Laure bravely admit, "I know that broadcasting could get me executed, but I will not be silenced", as a bomb hits where she is broadcasting from before she continues on with her radio show.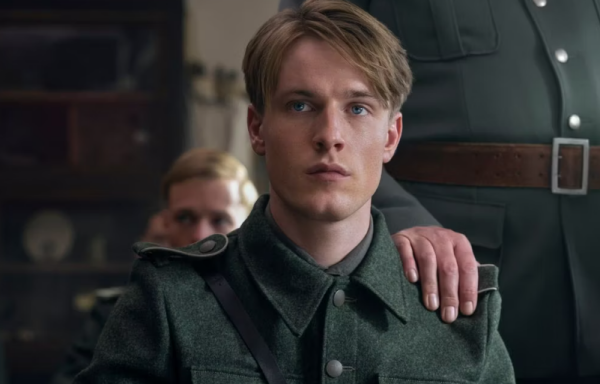 While Marie-Laure shares her anti-facist ideas over the radio which could cost her her life, Werner is ordered to find and kill the woman because she goes against Hitler's ideology.
Werner is told, "You are going to find her and you will kill this girl yourself. If you fail, you will die first", by an officer after he admits, "The things that I've seen haunt me. Her voice was my escape"
The show, made up of four episodes that have been directed by Shawn Levy, stars Louis Hofmann, Lars Eidinger, Marion Bailey, Hugh Laurie, Mark Ruffalo, and newcomer Aria Mia Loberti.
All the Light We Cannot See will be landing on Netflix on November 2.
Check out the emotional trailer below.