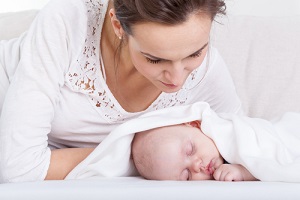 There have been fresh warnings made to parents about the dangers of co-sleeping with their babies.
The UK's health advisory board has reiterated the dangers of falling asleep alongside babies in a bed or on the sofa, warning that it puts children at an increased risk of Sudden Infant Death Syndrome (SIDS).
The National Institute for Health and Care Excellence (Nice) updated the guidelines around the practice to make parents aware of this increased risk, but stopped short of advising against it completely, due to conflicts over breastfeeding.
The new guidelines come just months after the case of Maisie Smith, a 10-week-old baby who passed away after falling asleep on the sofa with her mother.
Mum Emma Smith was visibly emotional as she appeared on Good Morning Britain to talk about the tragic incident.
Admitting that she was well aware of the guidelines and had gone downstairs with her child so as not to risk falling asleep with her in bed, Emma recalled: "I put her down beside me and I didn't mean to, but I fell asleep. Then tragically, when I woke up, she had died."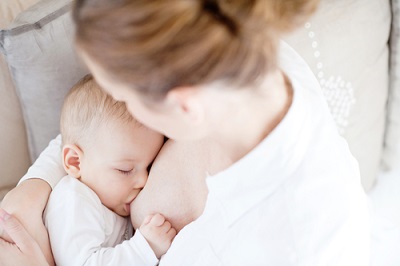 Professor Mark Baker, Nice's clinical practice director, said that while the latest guidelines may be confusing, it's important for parents to be aware of the dangers.
"We're not telling people not to co-sleep with their babies [as] we know that could get in the way with breastfeeding, but there is an association with SIDS and it's better that parents should know and make their own judgments," he said.