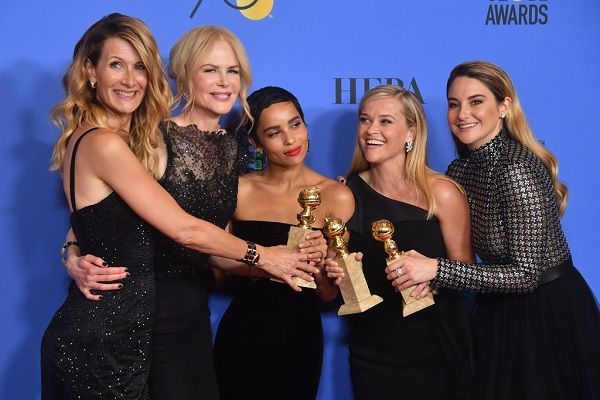 Big Little Lies, the miniseries that most of us have binge-watched by now, is coming back for its much-anticipated second season.
There will be some changes with its return, though. For one, stars Reese Witherspoon and Nicole Kidman are receiving a hefty pay rise of 1 million dollars (almost €820,000), Harper's Bazaar reports.
That's a big jump from the $250,000 (€204,000) they earned for each episode of the first season. Both Zoe Kravitz and Shailene Woodley are also seeing bumps in their salaries, too.
This comes after a number of Hollywood actresses have spoken out about being paid less than their male peers.
In the recent case of All The Money in the World, Golden Globe-winner Michelle Williams was paid $1,000 (€817) for reshoots, while her co-star Mark Wahlberg was paid a whopping $1.5 million (€1.2 million). He thankfully donated that sum to the Times Up movement, but it is saddening that this is inequality still persists.
There is some speculation from the Hollywood Reporter that Reese and Nicole are seeing huge pay rises because of Reese's role in an unnamed Apple TV drama, for which she is reportedly receiving $1.25 million (€1 million) per episode.
In another big change, director Jean-Marc Valée is being replaced with Oscar Award-winner Andrea Arnold.
With a star-studded cast and a fabulous director to boot, we're hoping the second season will prove just as captivating as the first!
Big Little Lies received immense critical acclaim, garnering several Emmys and Golden Globes.
We're still not sure when the second season will be airing, but when it does, nobody better disturb us.