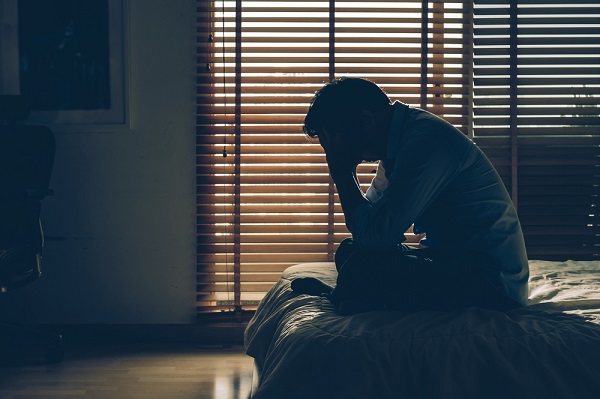 Over the weekend, thousands of people gathered around the world to take part in Darkness Into Light. The moving event raises awareness and funds for Pieta House, as well as showing those struggling with mental health disorders that they are not alone.
Pieta House fight to beat the stigma surrounding mental health and offer support to those feeling suicidal.
One dad penned an inspiring letter following the Darkness Into Light event, he shared the open letter with RTÉ Radio One's Ryan Tubridy Show this morning.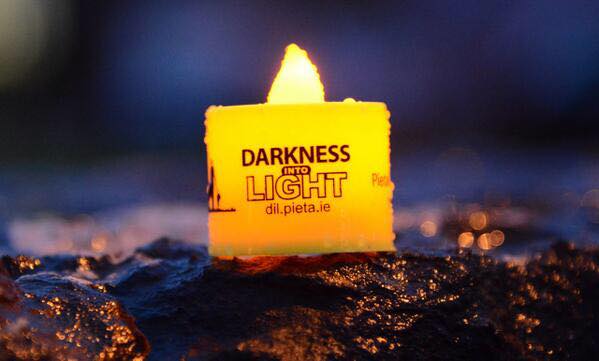 He shared that he is afraid to open up about his excruciating mental health problems in the moving letter.
The dad admitted that he has considered suicide, saying that he needs to escape the pain he feels. However, he continues to fight today.
You can read his powerful letter below:

A while ago a group of friends said they were going to do the Darkness Into Light walk and asked me did I want to come along, early start they said but we said it would be a bit of craic and we all agreed we'd go along.

I went home and logged onto the website, gave my name and picked the venue, then came the questions, generally asking who do I walk for.

When I said I walk for myself they asked why do I walk for myself and I said I'm struggling now.

Two simple questions that scratched the surface, the tip of the iceberg that couldn't even begin to do justice to what lies beneath.
The truth is I am destroyed by depression and once again find myself considering suicide.

Why do I walk? I walk for myself, out of the vague hope that something will happen to change how I feel, I walk because I'm a man in my early forties with a beautiful wife and two young children and I will do very well to survive this period of my life.

I walk because I desperately need someone to help me, it's the same reason I find myself writing this.

How did I come to this, looking back I think I have struggled with some form of depression for years but could always hide it by putting on a brave face and getting on with things.

I think over a period of a month some years ago following a relatively minor setback at work, depression got a grip on me and hasn't let go since.

What does it feel like to be depressed to the point of suicide? There are no words really, it's like an excruciating pain, it's not physical but it's excruciating nonetheless.

24 hours a day, seven days a week, no escape, no relief, no pain medicine available and this is coupled with the embarrassment that you feel you need to hide the pain inside and you feel nothing good applies to you.

You see strangers walking down the street and you're so envious because they look like they feel okay.

You leave for work 15 minutes earlier in the morning because you know you are going to spend this time pulled in at the side of the road crying like a four-year-old child who has fallen and hurt their knee, waiting for a parent to come and help you up but nobody is going to come and help you up because no one knows you're there.

There is no escape, no relief, nothing that can be done and no one in the world is the same as you.

Wouldn't it be great to be gone? Forgotten about, to dispose of yourself, all of the pain would be over.

So, can anything be done? I believe yes, I don't believe that anybody wants to die by suicide, they just want the pain to go away, that's my experience anyway.

Pictures posted on the Darkness Into Light website, people holding photos of loved ones who died by suicide, all of them smiling, look healthy, happy - what a change it must have been in the end, each and every one of them backed into a corner by their non-thinking mind that persuaded them against their will that they were making the correct decision, their last decision.

It'll happen again today and tomorrow and the day after, if you know or suspect someone is struggling, don't wait or be shy, don't have any regrets, if you suspect something is wrong tell them you're there for them.

Tell them they can tell you as much or as little as they want about their situation and you will be there and respect them and not judge.

Tell them you are not depressed and you are willing and ready to take control and help them until they get back on their feet.

Tell them the cavalry has arrived - don't live to regret doing nothing.

As for me, today I am fighting and I am putting this down on paper, I don't know what use it will do but it's the only plan I have at the minute.

Will the cavalry show up to help me, I don't know, today I am fighting but as for tomorrow, we'll see.
You can contact Pieta House at any hour of the day by phoning 1800 247 247 or text HELP to 51444.