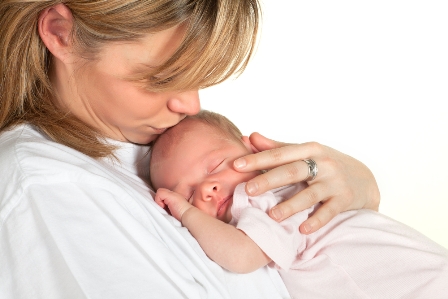 A recent report released by Modern Motherhood commissioned by Red Magazine, states that one in four women, wished they'd started a family earlier. Taking 3,000 women, aged 28 to 45, 24% said they regretted waiting so long, and 17% said they were worried they had left it too late. With 9% having already turned to fertility treatment, as a result of not being able to conceive naturally.
Brigid Moss, health director at Red, said: "It's not surprising that 9% of women say they've had fertility treatment. It's becoming more common, and so more accepted. In our study a quarter of women said they'd had problems trying to conceive."
In general, women's fertility reduces significantly after 35, and while male infertility is less affected by age, it is an increasing issue. IVF is an alternative that improves the chances of conceiving, but is not guaranteed, and is also affected by age, with less IVF pregnancies happening for couples in their late 30s and 40s. The survey found that the average spend in the UK on fertility treatment was £7,236, with a small minority spending over £15,000. One in five women said they wanted a child so desperately, that they would purposefully become a single mother either through donor sperm or another route.
Brigid Moss commented that their finding that a fifth of respondents would consider becoming a single parent showed that "for some women, having a child is as important as, or more so, than a relationship".