Oti Mabuse has opened up about her shocking departure from Strictly Come Dancing!
The professional dancer quit the hit BBC show in February of last year, after previously winning the series two years in a row. Oti starred on Strictly for seven years, and won the glitterball trophy consecutively with Kelvin Fletcher and Bill Bailey.
Now, over a year after her unexpected departure, Oti has decided to unveil the reason why she left Strictly.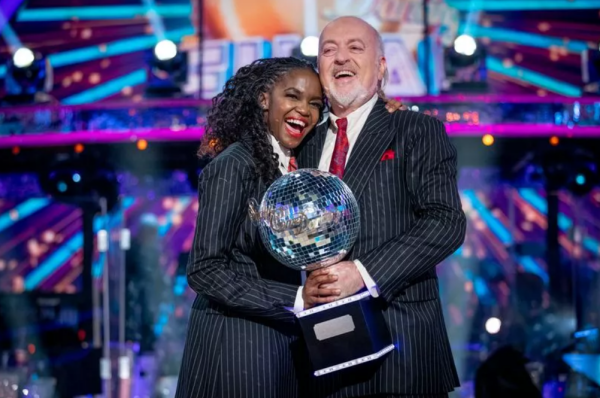 Speaking on the All Change podcast, the 33-year-old expressed how her husband, Marius Iepure, helped her to reach a decision.
"Luckily my husband again has been an amazing person who has seen the dark days, the days where I'm in the shower crying with my clothes on because it's so hard and it's so overwhelming," Oti admitted.
"He's seen me not eat, he's seen me overeat, he's seen me struggle with not being able to get the best out of someone. He's seen me having to deal with 'interesting personalities'," she hinted further.
"So, he's the person that's seen the behind the scenes at the point where I'd got to where I was like: 'I think I'm finished.' He was like: 'Yeah,'" Oti recalled.
The South African dancer went on to detail the confusion she received following her announcement.
"Every single human being on this planet, in this country, loves Strictly. People are obsessed. When you come from there, you are with that group, then when you decide you're going to leave it's like: 'What? What do you mean?'" she explained.
"I was met with a lot of: 'Why would you leave? You're happy, you're at the top of your professional game, you won the show?'" Oti added.
Referring to her new chat show Oti Mabuse's Breakfast Show, and her judging role on Dancing On Ice, Oti praised: "Even though I left, there was this whole world, a new family, that had opened doors for me and that's luck and I have to be honest about that, I have to be grateful for that."