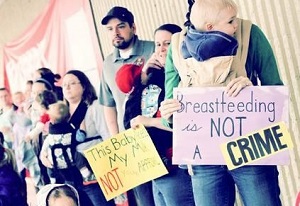 Outraged families in Oklahoma staged a protest outside a Kmart supermarket yesterday, to show solidarity with a mum who was asked to stop
breastfeeding
in the store.
Angelica Williams was nursing her three-month-old baby while queuing to pay for her shopping, when the employee at the cash desk told her to go elsewhere to feed her child.
Ms Williams, along with a group of other mums and their families, staged a demonstration in protest outside the store yesterday.
Holding a sign that read 'This baby needs my milk, not your approval', Ms Williams told Fox 23: "When moms do breastfeed they look for support. I don't think anyone should be ashamed of it or embarrassed."
A representative for the Kmart chain came out to apologise for the incident, describing it as "simply a case of communication".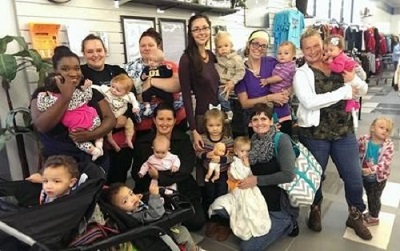 Howard Riefs, Director of Corporate Public Relations, said: "We certainly respect a mother's right to nurse in our store. We also offer adequate privacy and comfort. We are following up with the store to continue to reinforce the proper policies and procedures."