Coronation Street star Kym Marsh has shared quite the joyous family news this morning. The actress confirmed her daughter is expecting her first child.
She revealed the baby news to OK! Magazine. Kym's 21-year-old daughter Emilie is expecting a baby with her boyfriend and the pair are said to be thrilled.
Kym said she cannot wait to become a young grandmother, but admitted she was quite stunned by the news at first.
"We've both had time to get our heads around it and now we're over the moon," she told the publication.
The mum admitted she can't quite believe her darling girl is all grown up. "It makes me feel so emotional that my baby is having a baby of her own," she gushed.
Emilie admitted she was shocked when she discovered she was pregnant. She said telling her parents was the most daunting task.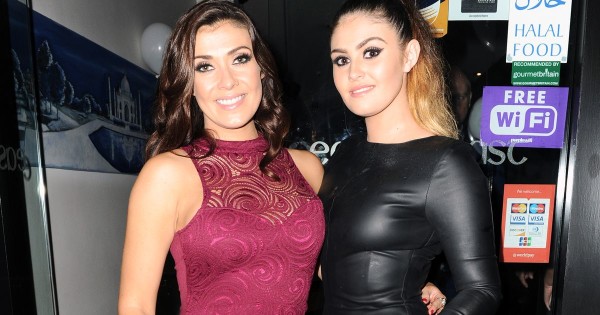 "For ages, I couldn't actually get the words 'I'm pregnant' out of my mouth because I didn't know how people would react," she explained.
The mum-to-be said she even got her mum to tell her dad. "Luckily, I have the most supportive parents in the world and they're both really excited."
Emilie may be nervous about this major change in her life, but Kym knows her daughter will be an incredible parent.
She explained that she had her first child at 18 so she knows exactly what Emilie is going through.
"I know what it's like to be young and pregnant - it's scary, but Emilie will be a great mum," the mum said.