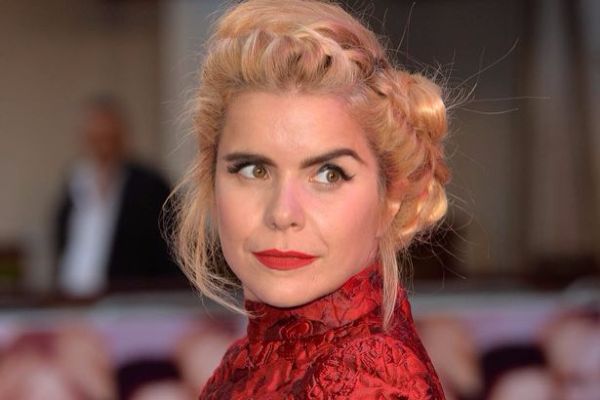 After welcoming a little one, it can sometimes feel strange trying to get back into having romantic date nights with your partner. You're tired, or they're tired, or there's spit up on your clothes.
That shouldn't stop you, though, Paloma Faith told Red Magazine. She became a mum in December 2016.
"As soon as your baby is sleeping for a predictable period of time, then you have to force yourself to go on a date and act like a pair of teenagers," the mum-of-one advised, "Even if you're tired and you go out and come home early, at least you've done it."
It really is so easy to have a mental block about that first date night until you do it and realise it's actually feasible!
The pop artist shared other musings on love with Red, including that empathy is a key trait she looks for in a partner. Paloma has been with Leyman Lahcine, an artist and the father of her child, for quite some time.
"You need to be with someone who receives what you say, who understands you and can really hear you," the 36-year-old shared, "My partner can put himself in my shoes in any situation and I feel so lucky. He makes me want to be a better person."
Paloma's love life has been something of a journey. She said that her upbringing meant that for a long time she ended up dating men who were 'so bloody useless'.
"My mother educated me to associate sex with life – and I'm so thankful for that – but I took it too far," the outspoken feminist said, "I'd never sleep with a guy I wasn't in a relationship with. In hindsight, I probably should have just slept with them.
"Getting sex out of my system might have meant I didn't end up in long-term relationships with men who were so bloody useless."
Her perspective on love has certainly changed through the years. The actress recalled, "In my mind, it was better to be with someone I didn't like that much than be on my own. It sounds strange now, but back then I thought I could make myself love anyone. But you can't."
She let herself be single for a while in her 20s to 'enjoy my own company'. "It sparked a revolution in my romantic choices," Paloma noted.
And now, the mum says that when that special someone comes along, everything falls into place:
"When you meet the right person, it's so easy. It's not a case of 'I have to make this work'. You actually want to because you have chosen to be with this person."
Ah, she's making our hearts melt! What's your best love advice, mums?