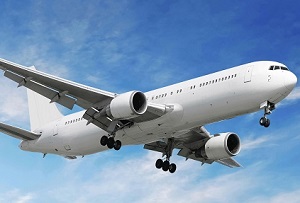 The Health Service Executive (HSE) has come under severe scrutiny and criticism of late, but there is some positive news to share today.
The HSE has agreed to subsidise flights to Dublin for the parents of terminally-ill children in Donegal.
The decision was made following a major push by the parents' group Our Children's Voice, which launched a campaign for better services for terminally-ill children in the north back in February.
Sinn Féin Deputy Pearse Doherty confirmed the news, saying that the HSE will be providing funding of up to €2,000 to assist with air transport. It is believed that this latest move will help some 140 families in the county.
Commenting on the development, Deputy Doherty told local media that the families affected were "absolutely overjoyed" by the news.
"It should not be underestimated what this decision means to all the families and loved one of these young children who, for years now, have been forced to travel either by car or bus to reach Dublin to make hospital appointments, often travelling for five or six hours if coming from the west of the country," he added.