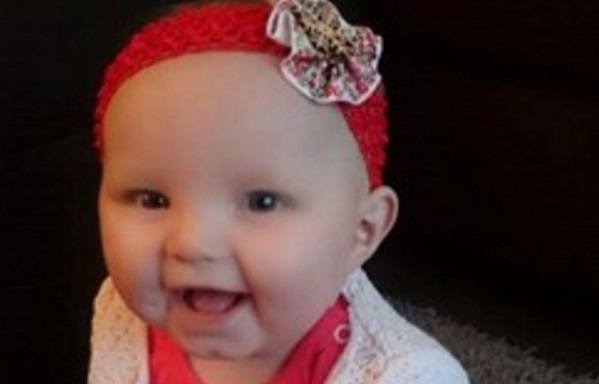 Experts always warn parents that a rash is one of the major signs of meningitis, but one family's tragic story has proven that, sometimes, the symptoms may not be so obvious.
The parents of Amelia Scudder, a seven-month-old tot who lost her life to meningitis B, have spoken out to warn parents that the illness won't always be accompanied by a rash.
Mum Jade told The Mirror that Amelia didn't show any obvious signs of having meningitis in the day before she lost her life – what she did notice was that her daughter had red cheeks and a high temperature.
The NHS introduced mandatory vaccination against meningitis B for all babies born in Britain after June 2015, with those born after May of that year also able to avail of the jab. Sadly, for Amelia, she was born in April and so did not qualify for the catch-up – something which Jade feels did not help her daughter's chances against the illness.
"She might still be alive if she had been given the vaccine. I want other parents to know it's not only a rash that can be a warning sign," said Jade, who described the loss of her daughter as a 'devastating shock'.
Aside from a rash, the following are common symptoms of meningitis:
Fever (usually with cold feet and hands)
Muscle pain
Vomiting
Headache
Stiff neck
Drowsiness
Laboured breathing
Convulsions
SHARE to remind parents that meningitis can present itself without a rash.