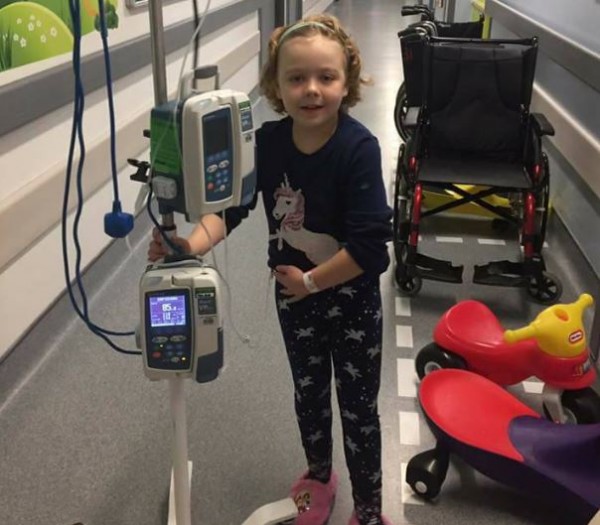 After enduring chemotherapy, pneumonia, septicaemia and shingles, eight-year-old Zara Lundy went into remission from leukaemia earlier this year, only to be told she had relapsed in the spring.
Zara's treatment was initially due to end in April, but has been told she will need a bone marrow in the new year.
Her parents, Jonathan and Michelle, are now urging the public to sign the bone marrow register in the hopes that if one of them isn't a match someone else will be.
"If our direct family aren't a match, then we'll need to rely on finding a donor so we're trying to plan and prepare in advance for all eventualities," they wrote on a Facebook page created to help raise awareness of their campaign, Zara Lundy - Though She Be But Little She Is Fierce.
"To be told your child has cancer the first time is devastating. For her to fight back and then to be told the cancer is back is indescribable," Jonathan told the Wakefield Express.
"We feel like we have lost control of everything. We are trying to be proactive and get as many people as possible to sign up to the transplant list and raise awareness of how vitally important it is."
Do you have a story that you would like to share with MummyPages? Click here and you could win €250.