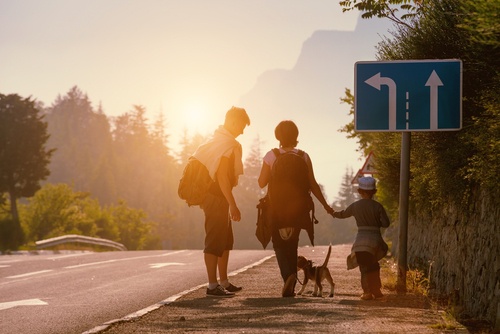 The mid-term break is the perfect opportunity to fit in a little family-time and offers the perfect excuse for a quick family getaway,
Most schools will be closed for between two and five days next week, giving us an excuse to enjoy a long weekend away whether here at home or in the UK.
For those who fancy a stay-cation:
Located just a two hour drive from Dublin, Cork is a hive of must-see attractions and things to do. From hiking to enjoying cultural experiences, there is plenty to do.
The West of Ireland is a great place for a family holiday, with plenty of outdoor activities, watersports, adventures and cool things to do, neither you nor the kids will ever have time to get bored.
Kilkenny is fast becoming a great spot for a city break and it's not hard to see why. The stunning county has plenty on offer for the whole family including stunning walks, history and plenty of opportunities for adventure.
Dublin is a really lovely city to bring the kids to: it's lively, bustling, interesting and there are plenty of things to do. It is the perfect spot to base yourself if you plan on travelling around for a few days.
Or if you fancy a quick trip across the Irish sea, try these UK locations:
Scotland is a beautiful country and its second largest city, Glasgow, has plenty of activities and things to do to keep the whole family entertained:
Whether you are after outdoor adventures or something a little more relaxed there is plenty to do in this wonderful location.
Head to Cardiff, the capital of Wales, for a family trip with a difference.
From chocolate delights to animal adventures, there are plenty of activities for the whole family.