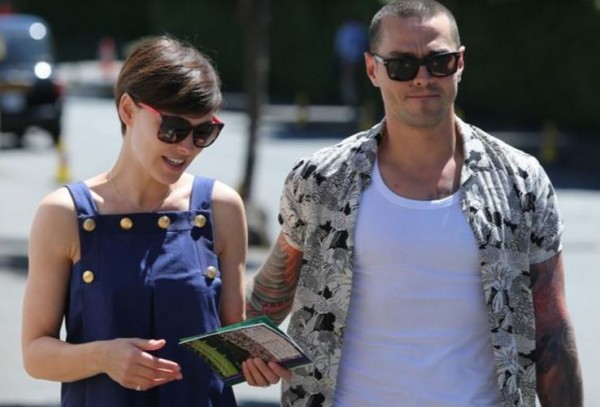 Expecting their third child together, Emma Willis and her husband, Matt, have been through quite a lot since they got together in their early twenties, in particular dealing with Matt's battle with alcoholism.
Admitting that she never realised the extent of his alcoholism until his band, Busted, broke up, Emma explained that he always had a problem, and it wasn't just a case of being young.
"He was young and in this huge band, and when it came to an end it seemed that he was just working out who he was and going off the rails a bit," she explained to the Mail Online.
"But it's not until time passes and patterns form that you can see the root of the problem - and it wasn't just a case of being young and going off the rails."
Adding that she had never known an addict before she met her husband, the 40-year-old, who credits her open-mind for helping her through it, revealed that she never struggled to come to terms with his problem, saying: "Before I met Matt I didn't know anyone who was an addict. But I am open-minded and it wasn't ever something I found hard to come to terms with."
"Maybe my interest in the medical world helped me deal with it, but of course once you are further into a relationship you're not going to jump ship when there are problems.
"To me, we just had to find a way to sort it out. And he did. I never worry about him relapsing. He is as good as gold now."

The couple, who married in 2008, are parents to six-year-old Isabelle and Ace, who is four, and are expecting Baby number three. Matt's band, Busted, have recently reunited but Emma is not worried that he will go off the rails again.
"Matt is in a great place right now and he feels sorted. You can go through tough times and feel you have lost everything, but we understand better than ever that this is an industry where success comes and goes - you have to accept that," she explained.
"He's got his fingers in so many pies and he knows that even if the band doesn't continue forever there will always be something."
SHARE to send best wishes to Emma and her family.