2020 is already shaping out to be quite the busy year for the Cambridge family. Prince William's cousin, Princess Beatrice is set to tie the knot, and the Duchess of Cambridge's brother, James Middleton will also wed in 2020.
Princess Charlotte and Prince George have played big roles in the previous royal weddings, most recently Princess Eugenie's, and it looks like their baby brother, Prince Louis is ready to get involved.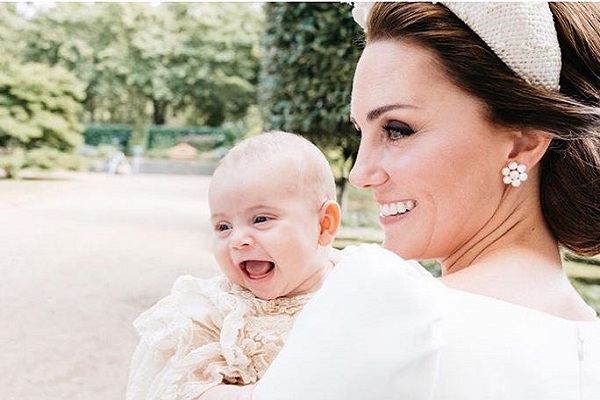 The young royal was always too young to be a pageboy in recent royal weddings, including his uncle, Prince Harry's wedding to Meghan Markle. Louis was less than a month old at the time of their nuptials, but now that he's pottering around he'll be participating in uncle James's wedding.
Royal commentators believe the youngest of the Cambridge children will be well able to act as pageboy at the wedding of James Middleton and Alizee Thevenet.
Speaking on the Royally Obsessed podcast, Kaitlin Menza said, "Louis! He's walking now but I think he will be ready for that kind of role by next year. I have faith in him. I think he will."
Earlier in the summer, Kate said Louis had started walking, so the little prince will be flying around by the time James and Alizee get married.
"Louis is keeping us on our toes. I turned around the other day and he was at the top of the slide – I had no idea!" Kate revealed.
We can't wait to see little Louis in his pageboy outfit.