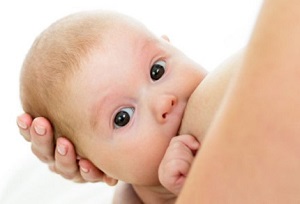 We are forever reading studies and reports about the impact a breastfeeding mum's diet has on her baby, but this provocative new campaign dealing with the topic has really divided people.
The campaign, commissioned by Brazil's Paediatric Society of Rio Grande (SPRS), has been designed to highlight the impact a mum's diet has on her baby – in the most vivid way possible.
Carrying the tagline of "Your child is what you eat", the campaign features a number of striking images of a mother's breast - containing everything from a cheeseburger to a cup of fizzy drink – being held up to her baby's mouth.
The new campaign draws its inspiration from a recent study, published in the journal Genome Biology, which claims that a mother's healthy diet can encourage the growth of a tumour-suppressing gene in her child.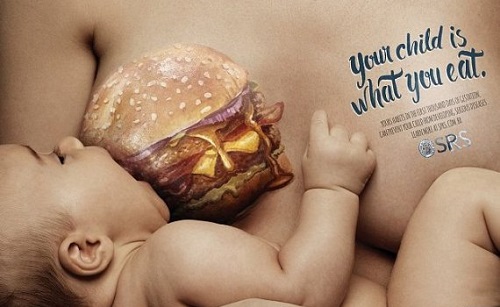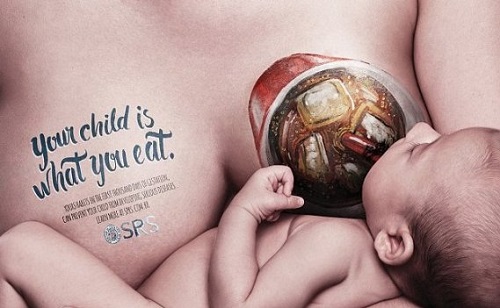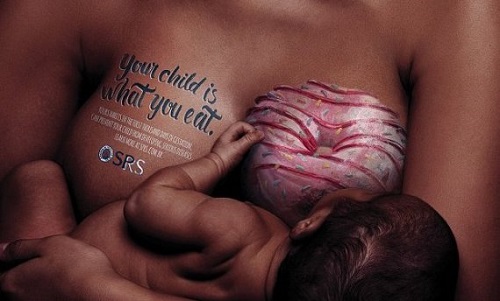 While many have applauded the campaign's creators for their striking message, others have called them out for 'shaming' mums who eat certain foods.
One Twitter message written in response to the powerful ad read: "Oh hi Brazil. Thanks for the breastfeeding food-shaming body-policing nonsense."
What are your thoughts on the campaign? Do you think it is a positive step forward, or is it shaming certain mothers?