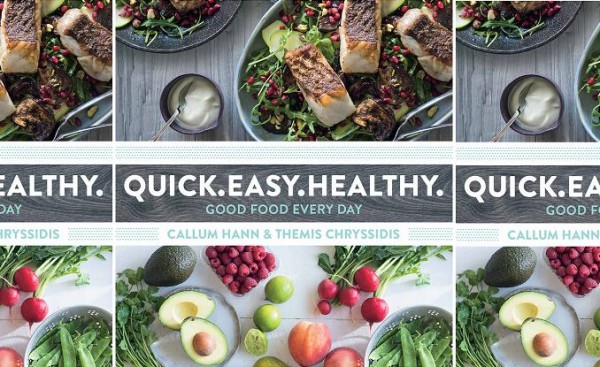 The first cooking class ever conducted by Callum Hann and Themis Chryssidis at their Sprout cooking school was called Quick, Easy and Healthy, and to this day it remains their most popular course.
Why? Because it is EXACTLY what people want: quick, easy and nutritious dishes.
However, rather than providing a list of strict, unsustainable rules, the authors focus on encouraging and enabling people to enjoy simple good good every day.
This is an anti-diet book and its aim is to encourage people to develop healthy cooking and eating habits; to take control of their health.
In the book, Callum and Themis present over 70 simple, quick and achievable recipes for fresh, flavoursome food.
From Chorizo, chickpea and olive tagine, mushroom and broccolini pad Thai and chicken ratatouille with rocket pesto to raspberry yoghurt parfait with blueberries and peaches and reverse-marinaded beef with horseradish yoghurt, there is a tasty dish in here for everyone
Not only will the images get your tastebuds going, but each recipe is also provided with a nutritional breakdown including the protein, fat, sugar and carbohydrate content, and is guaranteed to become a kitchen-essential.
Published by Murdoch Books, it is available now.
SHARE if you'd love to have this cookbook.