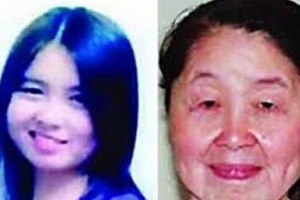 A woman has undergone surgery for a rare condition which saw her physically age beyond her years after the birth of her baby.
Hu Juan, 29, from Henan in China, gave birth to her son in 2003, but noticed that her looks began to quickly deteriorate.
Hu became alarmed by how quickly her physical appearance was ageing, and sought medical help to explain the mysterious symptoms.
The 29-year-old was diagnosed with Cutis laxa, a connective tissue disorder which makes sufferers appear significantly older than they are.
The disease, which is extremely rare and reportedly affects 200 families worldwide, is caused by mutations in the genes involved in the formation and function of the elastic fibres which give strength and flexibility to the body's connective tissue.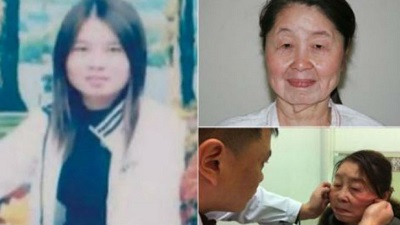 According to YourHealth, Hu – who has the appearance of an elderly woman – has attempted suicide twice over the distress of living with the disease, and also refuses to look at her reflection in the mirror.
Hu recently underwent surgery in an attempt to give strength back to the connective tissue in her body, in an attempt to reverse some of the effects of the condition.