Back-to-school season is upon us. Knowing that our children are returning to their classrooms is a relief for many parents, but this year, more than any other, some parents are feeling worried. It's only natural after all.
Luckily, we're here to ease your fears with a guide on managing symptoms this winter.
Colds, flus and other infections all tend to circulate once back-to-school season rolls around, but now we also have coronavirus (COVID-19) on our minds. The best thing you can do is be aware of how to protect your child and family from viruses and be on the lookout for symptoms.
The following advice is for babies and children up to the end of primary school, usually the age of 12 or 13. Teens should follow coronavirus advice for adults.
Symptoms
The most common symptoms of coronavirus include a high temperature of 38 degrees Celsius or above, a new cough, shortness of breath, and a loss or changed sense of taste or smell.
It is important to remember that when children and babies get coronavirus, it's usually less serious for them than for adults.
However, it is so important to know what to do.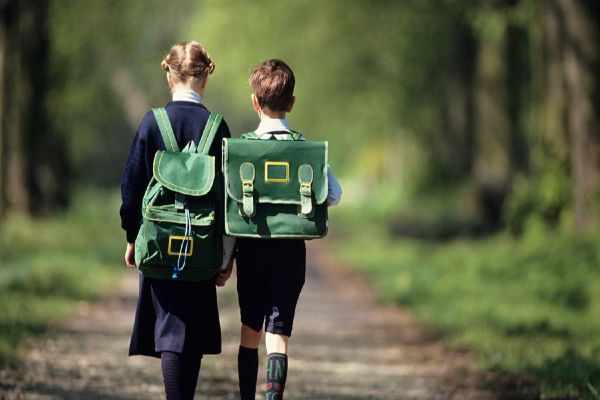 You must keep your child at home and contact your GP if they are in any of the below situations:
You child has:
• a temperature of 38 degrees Celsius or more
• any other common symptoms of coronavirus - a new cough, loss or changed sense of taste or smell, or shortness of breath
• been in close contact with someone who has tested positive for coronavirus
• been living with someone who is unwell and may have coronavirus
If you are in any of these situations, as a parent you need to:
1. Isolate your child - this means keeping them at home and completely avoiding contact with other people, as much as possible.
2. Phone your GP - they will advise you if your child needs a coronavirus test.
3. Everyone that your child lives with should also restrict their movements.
4. Treat your child at home for their symptoms.
Children should only leave their homes to have a test or if they need to visit their doctor.
Coronavirus Test
It is vital to prepare your child for their coronavirus test as these things can be quite stressful for little ones.
You may need to drive your child to a test centre. When you arrive at the test centre, your child is going to find it strange as they will see people in protective clothing, which can be frightening.
Explain to them what will happen before they go so they have a better understanding. The HSE has child-friendly visual guides that you can read with them to help know what to expect.
Test Results
If your child has tested negative for the virus and has gone 48 hours without symptoms, they can return to regular life.
However, if your child has tested positive, or if they are not tested and have no alternative diagnosis, they must continue to self-isolate.
They have to remain in self-isolation until both of these apply:
• they have not had a high temperature (38 degrees Celsius or over) for 5 days
• it has been 14 days since they first developed symptoms
Other infections and illnesses
Many parents will be concerned about when it is safe to send their child to school or creche, but it is important to remember that mild ailments like a cold or runny nose are common at this time of the year and as we get into winter.
Experts state that it's okay to send your child to school or childcare if they:
• only have nasal symptoms, such as a runny nose or a sneeze
• do not have a temperature of 38 degrees Celsius or more (as long as their temperature has not been lowered by taking any form of paracetamol or ibuprofen)
• do not have a cough
• have not been in close contact with anyone who has coronavirus
• do not live with anyone who is unwell and may have coronavirus
• have been told by a GP that their illness is caused by something else, that is not coronavirus
• have got a negative ('not detected') coronavirus test result and have not had symptoms for 48 hours.
Most of the time, you don't need to phone your GP if a runny nose or sneezing are your child's only symptoms. Remember that a runny nose or sneezing on their own are more likely to be symptoms of a cold or other viral infection. Read more about coughs, colds and other viral infections in children here.
Keep an eye out for information on the new children's nasal flu vaccine. It will be offered to children aged 2 to 12 years this year.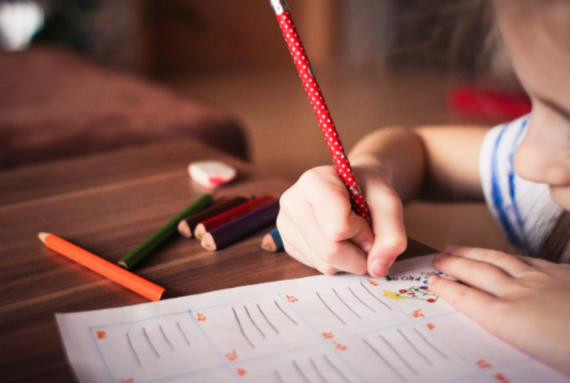 Urgent Medical Help
You should seek medical help if your child becomes very unwell quickly. Remember that their symptoms may be because of another illness like meningitis or septicaemia.
Phone 999 or 112 if your baby is under 3 months old and has a high temperature (38 degrees Celsius or more). If your baby is aged 3 to 6 months and has a high temperature, phone your GP urgently.
You can find a list of the other situations where you need to call 112 or 999 for your child and when to urgently call your GP on the HSE website.
It's rare for coronavirus to cause severe illness in children, but it can happen.
A very small number of children who have coronavirus have needed hospital treatment for an inflammatory syndrome called paediatric inflammatory multisystem syndrome (PIMS).
PIMS is a life-threatening disorder caused by an unusual response to an infection by your body's immune system. It is similar to Kawasaki disease or toxic shock syndrome and is very rare. We don't know if these children developed PIMS because they have coronavirus. It is too early to tell if there is a link. Children who now need hospital treatment for PIMS are being tested for the virus. This is a precaution.
It is important for our children to be aware of coronavirus measures and to follow them, like washing our hands and practicing proper coughing and sneezing etiquette.
Click here for more information on how to protect your child from coronavirus.