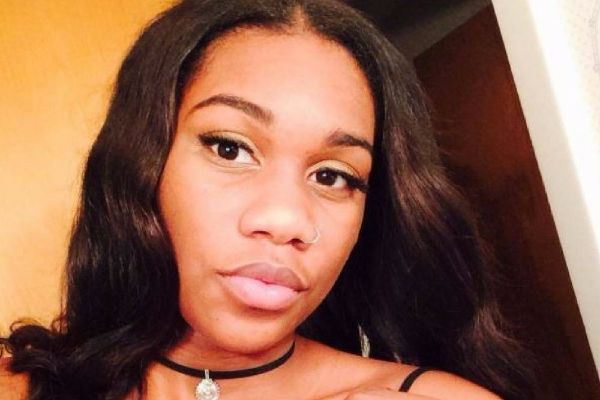 Prom is one of the biggest events in a teenage girl's life and finding the perfect dress is crucial. Most girls will go to any lengths to avoid turning up in the same dress as another girl but it can be difficult to find an original dress.
We've all heard the horror stories from girls who bought their dress online only to find it wasn't quite what they expected but a local designer should be a safe bet right?
Malexa Maeweather from New York was determined to find a beautiful and original dress to wear to prom.
She was inspired by a design she saw on Instagram but was unable to buy that particular dress. So, she called in the help of a local designer Kia Wagner to create the dress of her dreams.
Kia told Malexa that she would make "something nice with material she already owned," according to Yahoo Style.
Malexa wasn't told what the finished dress would look like as the designer said she wanted to "play around" with it.
The dress cost a whopping $300 and Malexa hoped she would be the belle of the ball. Unfortunately, the night before prom, Kia dropped the dress off and it wasn't quite as Malexa had envisioned it.
The dress was almost completely see-through with only the bare essentials covered in white feathers. The skirt of the dress was unfinished and loose in some places.
Malexa's horrified mum Dee Lewis shared the photo of the dress to her Facebook page, writing: "R u serious? (sic) Was I wrong for wanting my deposit back?"
Dee was inundated with comments from horrified friends. "Get your cash back!" one woman wrote. Others shared photos of their custom-made dresses to show how poor the quality of Malexa's dress was.
Another commented: "What is that? The 'designer' thought she was taking part in the toilet paper wedding dress contest?"
Luckily for young Malexa, her prom was saved when a friend came up with a prom dress she'd worn the year before.
Malexa got a designer to change the top of the borrowed dress to give it an upgrade. We presume it was a different designer...
She looked beautiful in the black off-the-shoulder dress and had a ball.
We think this dress serves as a lesson to anyone who is having an item custom-made, always check what "creative direction" your dressmaker wants to take!