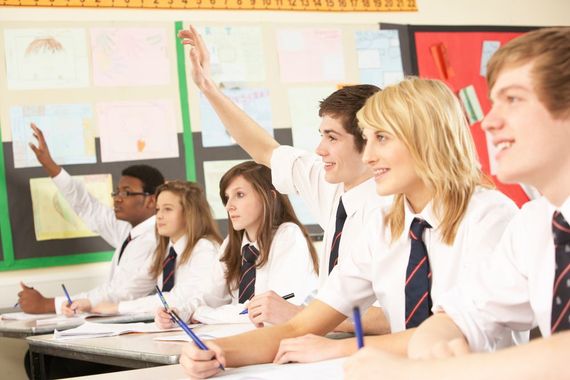 School is a difficult time for any teenager but it can prove even more testing for an LGB teen. This is a big concern for parents of a lesbian, gay and bisexual teens and many parents may wish to protect their child from the reactions that might occur.
The only person who can truly know what atmosphere and reactions to expect at secondary school is your child. Some schools have come forward a great deal in accepting other students' sexual orientation but unfortunately there are still some schools that could have quite a homophobic atmosphere. Your teen will know what the general consensus is when it comes to students being gay at their own school.
Despite the likelihood of facing harassment as a result of being gay, your teen may still feel they need to come out about their sexual orientation at school. It is again important to ensure as a parent that you remain a supportive presence and plan ahead for the likelihood of negative reactions.
If the reaction is negative and turns into harassment and bullying in any shape or form, consult your child's year head or principal straight away. Every school should have a protocol when it comes to bullying. It's the school's responsibility to ensure that your child has a safe place to learn no matter what their sexual orientation.
Even though the most common negative reactions will come from their peers, you and your child will need to face the reality that not all adults within the school itself will be so accepting of your teen being gay. This can be more difficult, especially if your child is being discriminated against by members of staff or by their own teacher.
However the same protocol applies if your child is being bullied by an adult - you can still report a member of staff's behaviour to your child's school principal or if necessary the school's board of management.
Bullying or harassment is never acceptable and shouldn't stop your child from having a safe and enjoyable environment for them to learn in.