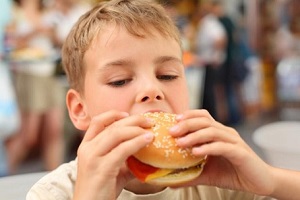 Almost everyone can admit to overindulging in their favourite foods every now and again, but it would appear that for some of us, a food binge is a little more difficult to avoid.
According to new research published this week, scientists believe they have found what causes binge eating in teenagers – and they think it's all down to your genes.
A study conducted by a team at University College London's Institute of Child Health has found that binge eating among teens may be caused by a variation of a specific gene, and those with this genetic imbalance have a 20% higher chance of excessively overeating.
The genetic imbalance responsible has been located in the FTO gene locus and, according to this study, the pattern is particularly evident in teenage girls.
As part of the study, the team looked at data from 6,000 teenagers who had previously participated in a '90s children's study run by the University of Bristol.
Commenting on the findings, lead author Dr Nadia Micali said: "This research offers an important first step towards understanding the genetic risk for binge eating and will help inform how we develop strategies to counter the obesity crisis."