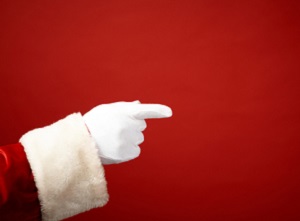 A seven-year-old girl with autism was left devastated after being turned away from meeting Santa.
Abcde Santos (pronounced Ab-suh-dee) queued for half an hour in The Shops at Mission Viejo, California, waiting excitedly with her pit bull service dog, Pup-Cake.
Pup-Cake is a highly-trained pet that was given to Abcde to make her feel comfortable, and he goes everywhere with her.
Once her turn came up, Abcde was left heartbroken when Santa turned her away because he was wary of Pup-Cake.
Despite Abcde's family's suggestion to take Pup-Cake outside while she had her turn with Santa, she was still refused a turn.
Friend of the family Julie Miller expressed her disappointment over the incident. Speaking to ABC, she said: "The fact that Abcde was able to wait in line for 30 minutes was something that was to be highly celebrated. Any person who has a child on the spectrum would look at that and think, 'Wow'."
The shopping centre involved has since apologised over the incident, stating: "We do not condone the behaviour displayed by Santa and have worked with our partners at Noerr, the company that hires our Santas, to replace this Santa with one that is more compassionate to our guests' needs."
They also invited Abcde and Pup-Cake back to the store for a special Christmas experience.