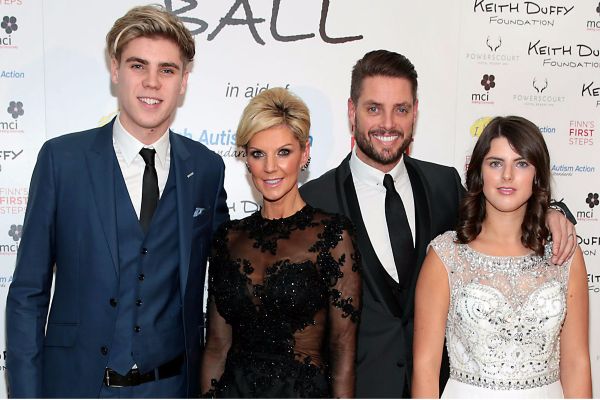 Keith Duffy was left devastated when it dawned on him that his daughter had autism. He was attending an event when he started chatting to a friend about what autism was.
He admitted that he didn't know a lot about the disorder, his friend began to inform him about it when Keith realised that his daughter had autism.
He shared, "With everything he said to me, the penny started to drop a bit further. The more questions I asked him, the more it became apparent that Mia had autism."
Keith revealed that he drove home with tears in his eyes. Breaking the news to his wife was going to be soul-destroying.
He said, "I was more upset because I knew that my wife would be devastated."
The former Boyzone member was in a state of shock when he arrived home. He couldn't think straight and ended up blurting out 'Mia has autism' to his stunned wife.
His statement left his wife feeling overwhelmed, "That moment made everything real. In the shock and upset of it all, she gave me a slap across the face and then she crumbled."
The couple were gravely concerned for their daughter, but her diagnosis hasn't prevented her from thriving in life.
Keith admitted that they were concerned about her academic career, but his daughter Mia has put their worries at bay.
Mia has entered her final year in secondary school, the scholar will sit her Leaving Cert exams next summer.
Her proud dad expressed his delight, "She has done remarkably well, now she's in her final year of school and doing her leaving certificate."
He revealed that there are moments where his daughter struggles. She doesn't perform well all the time, especially during exams, mainly due to her anxiety disorder.
"She has the ability to do so much better but just not in stressful situations and that's something else that she is working hard to conquer", said Keith.
She exceeded her parent's expectations when she entered mainstream school at the age of seven. Keith shared, "I never thought she would be in mainstream school, I never thought she'd sit state exams. I never thought any of this would happen, but she's done it and I couldn't be happier for her."
The proud father was thrilled to announce that Mia attended Trinity College Dublin during the summer, where she completed a course on the transition of moving from 2nd level to 3rd level for students with a disability.
We wish Mia the very best of luck in her final year in school. She certainly has a bright future ahead of her.