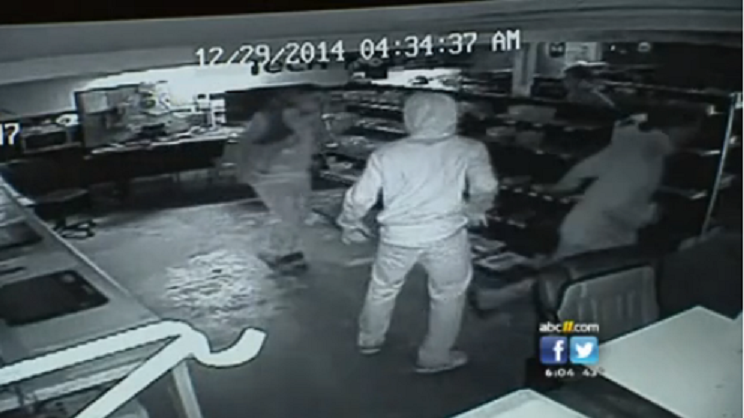 A couple in North Carolina were faced with, what some may consider, a very difficult decision upon learning that two of their sons were involved in a robbery; should they turn their own children over to police or not?

The parents of the 14 and 16-year-old youths decided that handing their children over to law enforcement was the right decision after seeing footage of the pair robbing a store in the early hours of Monday, December 29th.

Upon watching a news programme which reported on a local robbery, the horrified couple were astounded to realise that they recognised two of the criminals in the CCTV footage.

Their sons were caught by nine different surveillance cameras breaking into Tech Boyz shop in Fayetteville in an attempt to steal laptops and other electronic merchandise.

The youth's parents turned their children over to the police and the two brothers were charged with breaking and entering, larceny after breaking and entering, possession of stolen goods and conspiracy to commit breaking and entering.

Due to their ages, these charges will be processed through the juvenile court system and the owner of the store thanked the parents for "doing the right thing."